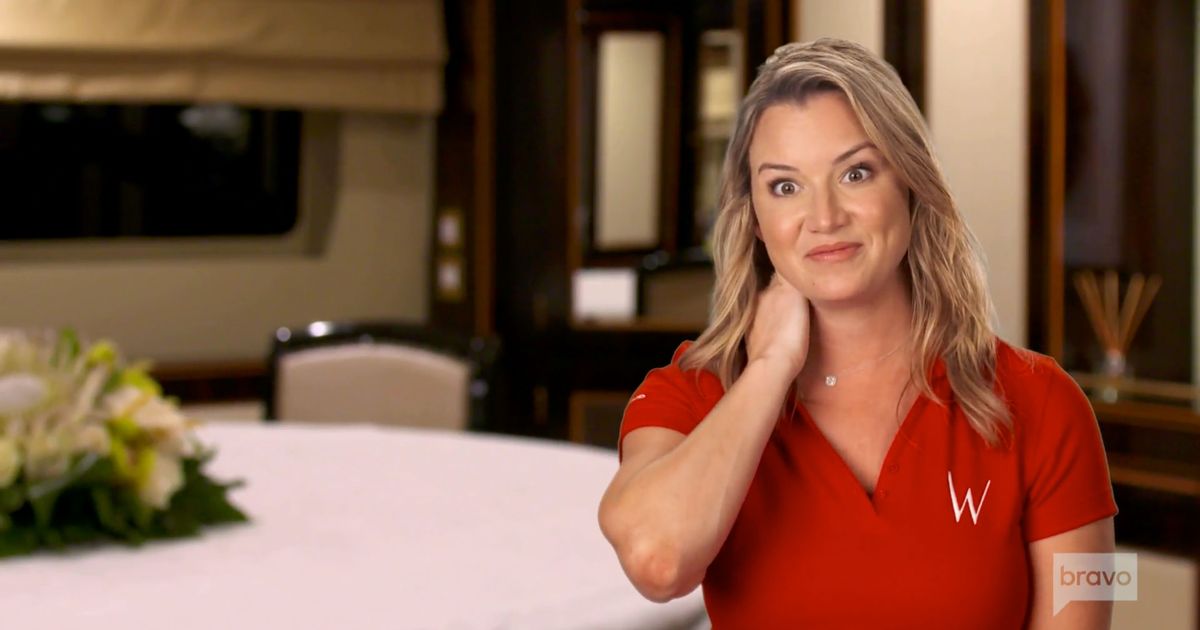 Bugsy goes out looking as accessorized as one of her tables, Hannah notes, and spends the night flirting with Alex, who broke his vow to stop drinking as soon as their server took orders at dinner.
Sean works in finance and music and real estate and makes a lot of money, but seems nice because he's having an anniversary dinner for some of his friends the first night of charter.
They like foods including beef, fried chicken, and nachos, according to their preference sheet, but as Crystal clarifies to Kiko shortly after boarding, it's a bit more complicated.
It takes a lot for me to love a crew couple — Rob and Jess haven't crossed that threshold yet — but I'm fully on board with Alex and Bugsy, two of the nicer, more competent people on this boat.
And for the casino dinner, which is of course going to be a bunch of finger foods, Hannah tells Kiko to swap in truffle fries and nachos for his planned shrimp cocktail and bruschetta.
Sure, Ben and Bugsy can bail you out on TV, but the point of this show starts to get lost when it's a revolving door of crew members, rather than people who we get to know and who can build relationships and carry plot arcs.