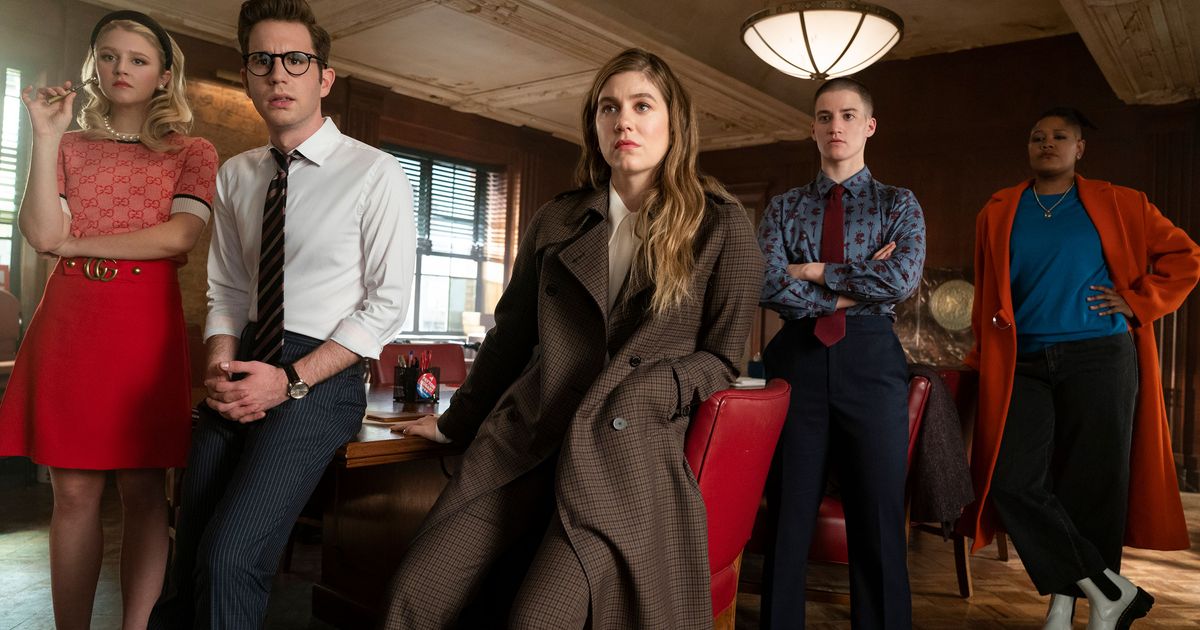 It might be time to abandon the idea that The Politician , a TV series ostensibly about a young man's search for the self he focus-grouped out of existence, lives and dies by character development.
Perhaps some among you, like this writer, have held on for dear life in hopes that this terrific cast would float the series until the characters began to gel, clinging to episodes like "Vienna" and "The Voter" as though they guarantee a moment in which The Politician suddenly becomes something whole.
Neither Sears nor the plot is helped by the fact that Brad Falchuk, Ryan Murphy, and Ian Brennan found a way to fold in another throuple, this one comprising three characters we know well with existing, complicated relationships.
Add in a lackluster C-plot about the apparently co-dependent McAfee, James, and Skye, and you've got an underwhelming episode that not even a great Lucy Boynton scene and some excellent Bette Midler one-liners can save.
(The idea that it would be wise for a young progressive candidate to out their opponent's consensual sexual and romantic relationship was always one of the biggest problems with this storyline.)
When she unexpectedly kisses him, Alice — following along behind them, which is totally healthy — realizes along with Payton that Astrid must be a double agent, and concocts a plan in which they keep her in bounds by taking her to bed.