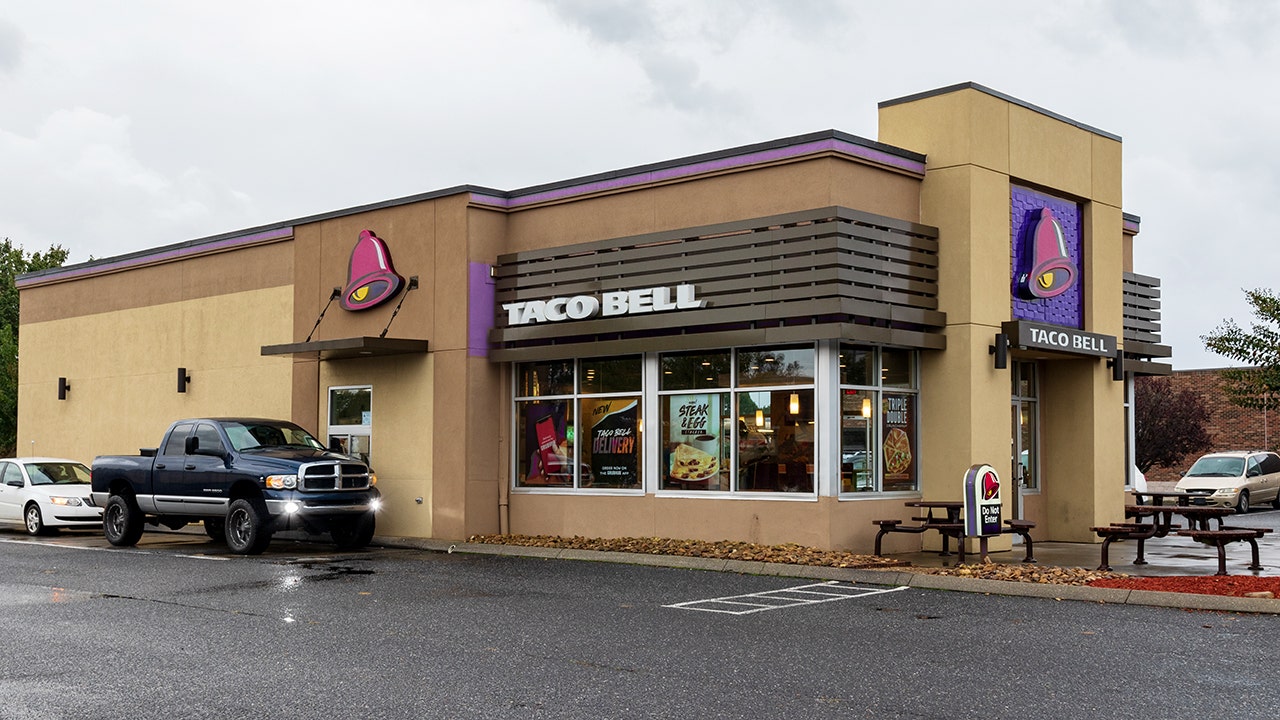 Taco Bell is trying to boost its mobile app subscriptions by enticing customers with a free Chalupa Cravings Box.
For one day only, customers who register on the Taco Bell app will be able to pick up their free offering, consisting of a 5-Layer Burrito, taco, cinnamon twists, and drink.
Customers must sign up by Tuesday, June 30 to redeem their offer at participating drive-thrus.
Fast-food chains are leaning on their mobile apps to help them through the coronavirus pandemic , pitching them as a way to limit contact between employees and customers by eliminating the need to pay on-premise.
A Taco Bell fast food restaurant in Hickory, North Carolina on Oct. 16, 2018 (iStock)
Like Taco Bell, owned by YUM Brands, its competitors have also stepped up free offerings in order to lure in customers.