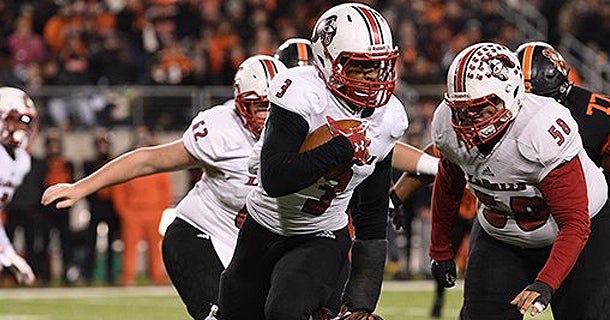 Payne has close to two dozen offers including Penn State, Wisconsin, Iowa, Minnesota, Indiana, Kentucky and Louisville.
Elijah Brown is the top 2022 tight end in Ohio at this point and he is talking to the Buckeyes every week and has done numerous Zoom calls with them.
If Terrence Rankl , a Pitt commitment, lands an offer from the Buckeyes I don't think it would happen until at least a few games into this coming season.
And it would also depend on what happens with the other 2021 offensive linemen the Buckeyes are pursuing such as Jager Burton , Rocco Spindler and Tristan Leigh .
(Photo: 247Sports) Derrick Shepard tells me he has been in contact with both Larry Johnson and Kevin Wilson a lot lately.
Shepard now might have to wait till the Ohio State staff sees him the first part of his junior season, but he is definitely on their radar screen.