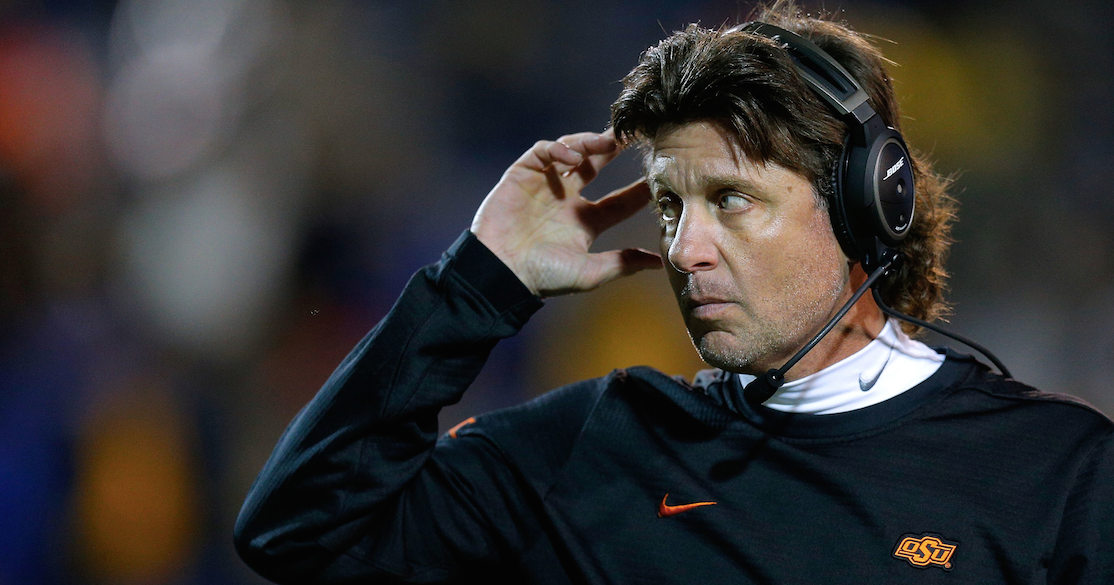 OAN reporter and chief White House Correspondent Chanel Rion wore an Oklahoma State University shirt during President Donald Trump's rally in Tulsa on Saturday, a not-so-subtle message to Cowboys coach Mike Gundy , who distanced himself from the news network earlier this week and coming under fire.
G undy apologized this week after a photo surfaced on social media of him wearing an OAN shirt on a fishing trip.
One America News Network has expressed it doesn't support the Black Lives Matter Movement, which led to Oklahoma State star running back Chuba Hubbard threatening a boycott of the program before his coach made amends in a video posted later in the day.
In a previous tweet prior to Trump's rally, Rion wrote the following directly at Gundy: "You and your team called my network 'disgusting' — millions of Americans would like to understand why."
She later invited Gundy on the network to explain the reason he denied OAN publicly after Hubbard's comments:
He went from wearing a One America News Network t-shirt, which seemed innocuous even though he has supported it in the past, to then disparaging them after acknowledging that he didn't really understand why his players were so upset.