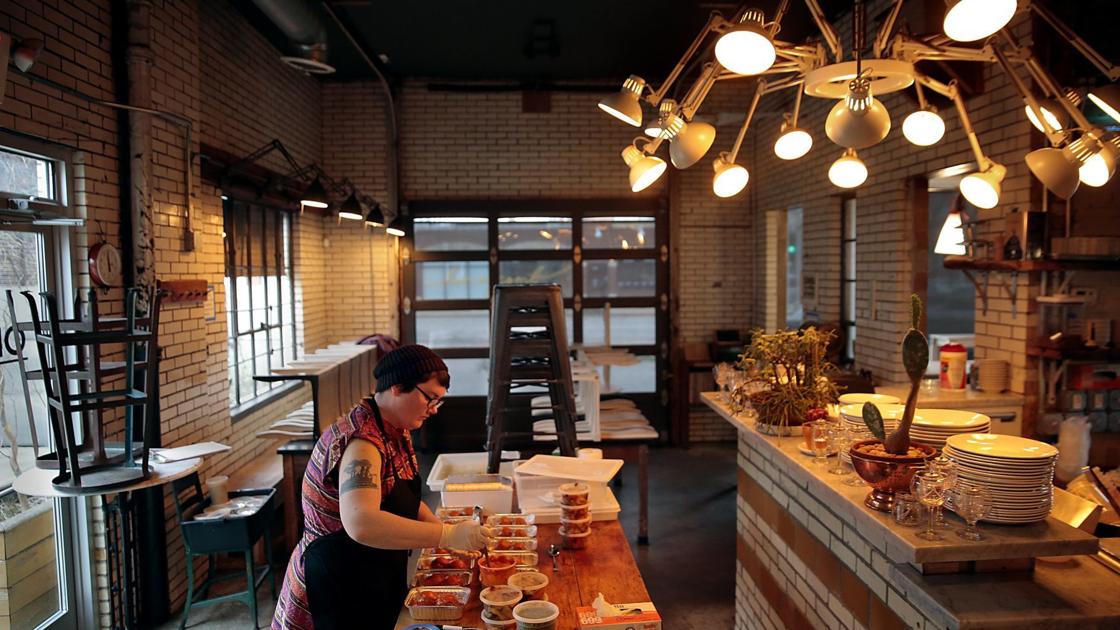 Anne Fosterling, chef de cuisine at the Benevolent King, packages lamb meatballs inside the shuttered Olio that will be sold in the nearby market AO&Co.
The number of voluntary closures continues to grow this evening, among them burger institution Carl's Drive-In and acclaimed lunch spot, pizzeria and bread bakery Union Loafers.
Other closures include Felix's Pizza Pub and its brand-new spinoff Sunny's Cantina, both in Dogtown; the acclaimed Savage in Fox Park; and Rise Coffee in the Grove.
Ben Poremba has announced the closure of his restaurants Elaia, Olio, Nixta and the Benevolent King until further notice effective immediately.
Gerard Craft announced in an Instagram video Monday that he is closing his restaurants Pastaria, Sardella, Brasserie by Niche, Taste and Brasswell until further notice.
"At this time, all experts are telling us that bringing people to work every day for nonessential services is continuing to make the spread of coronavirus worse, so we are going to shut down completely," he said.