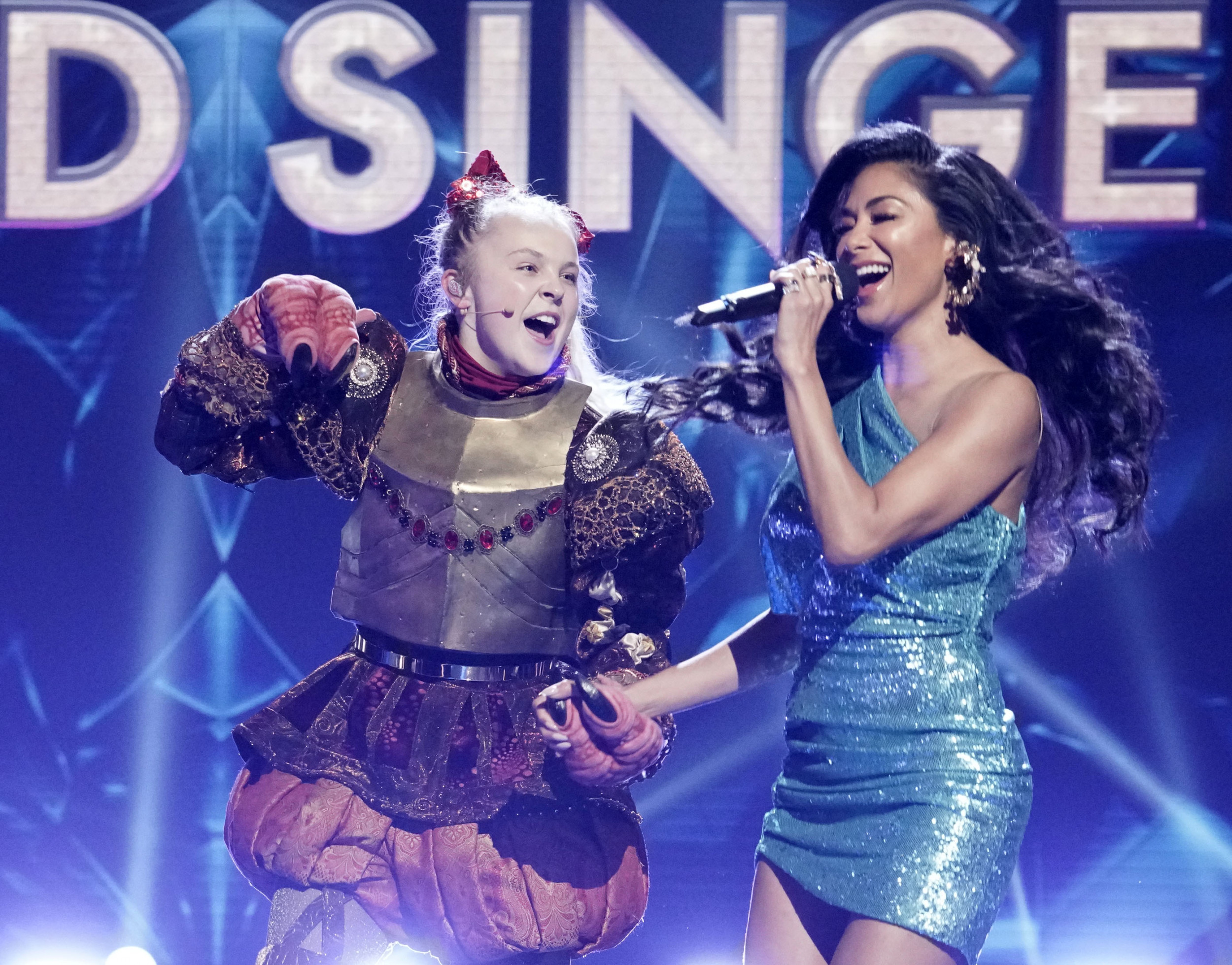 Wednesday night on The Masked Singer , viewers were not too shocked to see JoJo Siwa unmasked as T Rex.
She explained the show gave her a new level of confidence in her voice and an eagerness to continuing developing her career.
Her music, life and career, in general, seem to follow a theme: loud colors, extravagant displays and lots of sparkles.
Despite her fame, which began after she appeared on Dance Moms , Siwa revealed she's still working to love her singing voice.
It was that energy, and Siwa's well-known voice, that led Twitter conversations to name her within the first few notes of her first masked performance.
Though the show's process was difficult for Siwa, who shares much of her life online—she was only able to tell her parents, brother and one friend about her involvement before her dismissal on Wednesday night—she explained how the experience impacted her positively.