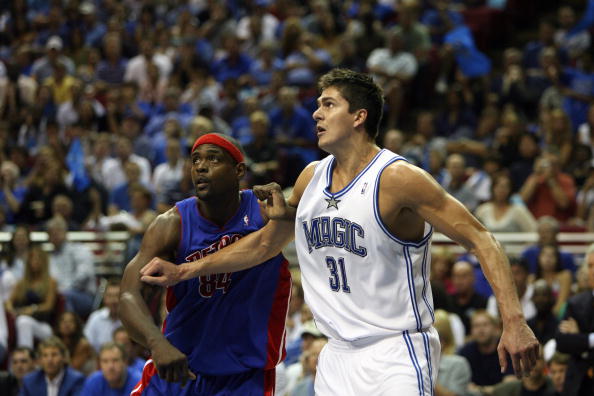 For one member of the Pistons, he became the youngest player to win an NBA championship.
His name is Darko Milicic , and in his first season with the Pistons, he had the chance to call himself an NBA champion at the age of 18.
Darko Milicic was a part of the 2003 NBA draft class , which featured LeBron James, Carmelo Anthony, Dwyane Wade, and Chris Bosh.
After James went to the Cleveland Cavaliers as the first pick, the Pistons had a chance to draft anyone of those future star players.
After spending three seasons with the Pistons, Milicic found himself playing for five different teams in the NBA.
Towards the end of his NBA career, it seemed as if Milicic did not want to play in the league anymore.