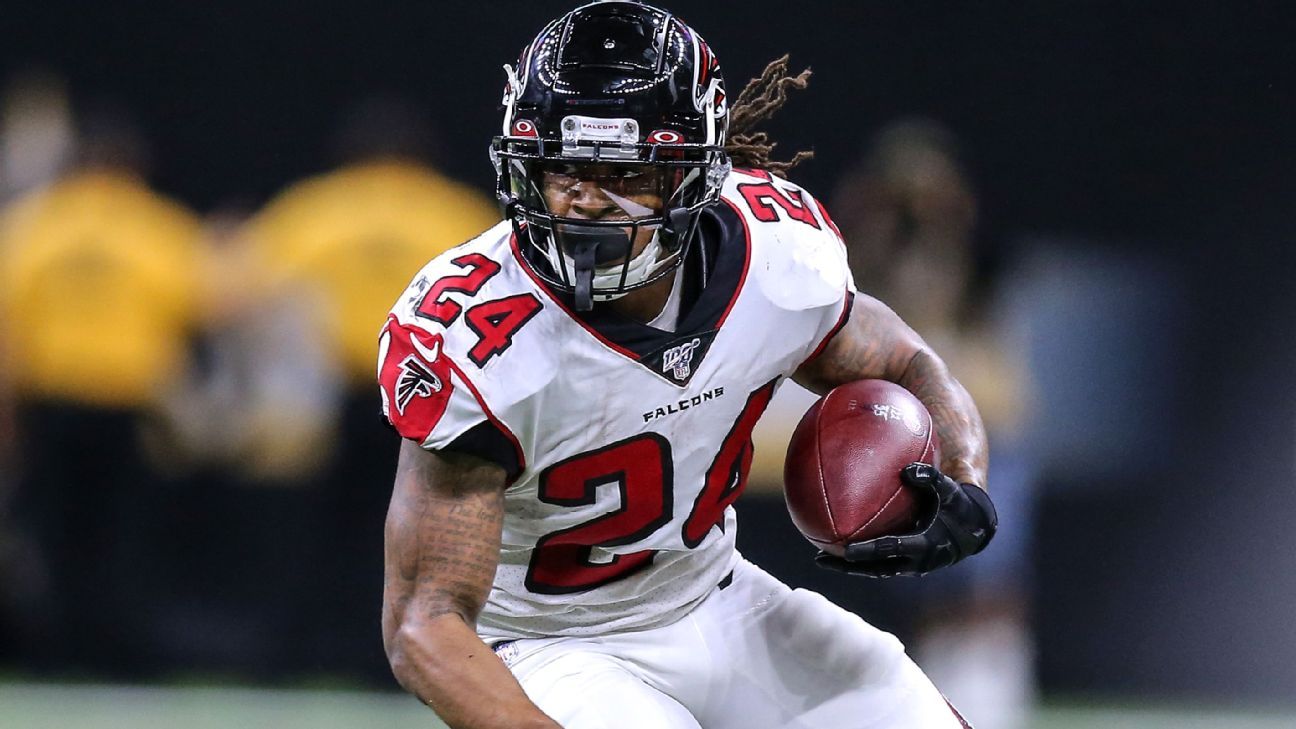 The Atlanta Falcons are releasing two-time Pro Bowl running back Devonta Freeman with three years and $21 million remaining on his contract, his agent, Kristin Campbell, told ESPN on Monday.
The Falcons hinted at the move when coach Dan Quinn did not fully commit to Freeman as the primary back during a postseason news conference.
Then owner Arthur Blank told ESPN that, although he loved what Freeman brought to the team, the Falcons had to be mindful of the salary cap not being "unlimited" while making crucial roster decisions.
One of those decisions is whether to re-sign two-time Pro Bowl tight end Austin Hooper , who is expected to command top money at his position.
Atlanta, with pressing needs along the offensive and defensive lines, likely will have to address the running back void via the draft or free agency.
It has drafted a running back each of the past three years, with Qadree Ollison (fifth round), Ito Smith (fourth) and Brian Hill (fifth).