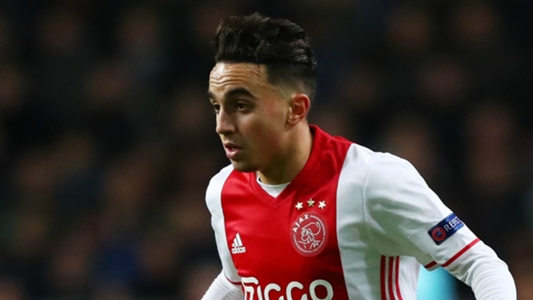 Abdelhak Nouri's family have confirmed that the Ajax star is now being treated at home after suffering permanent brain damage, while offering a positive update on his progress since waking up from a coma.
He went on to take in nine competitive first-team appearances for Ajax, before his career was cruelly cut short during the club's pre-season tour of the Austrian Alps in July 2017.
Nouri had a cardiac arrhythmia attack on the pitch and was put into a medically induced coma as doctors tried to stabilise him in hospital, before concluding he had sustained severe damage to his brain.
During a special edition of Dutch TV show De Wereld Draait Door, Abdelhak's brother Abderrahim Nouri revealed that the former Ajax prospect is now able to sit up, watch football with the rest of his family and convey emotion, having been set up in a new home specially designed to cater for his needs.
After Nouri's diagnosis, Ajax were forced to admit that their on-field treatment of the player was inadequate and club doctor Don de Winter was relieved of his duties.
It was reported that Winter deviated from UEFA's guidelines and began resuscitation attempts too late, with Ajax chief executive Edwin van der Sar explaining that a defibrillator should "have been used sooner".