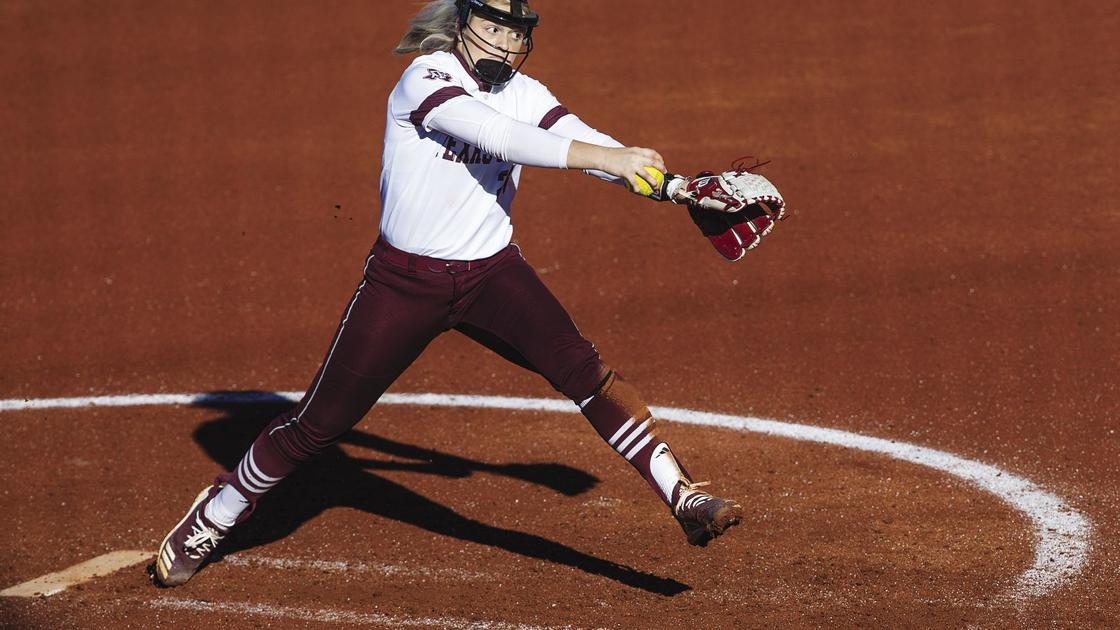 Less than 24 hours after a disheartening 1-0 loss to McNeese State, the Texas A&M softball team turned the tables by taking advantage of the opposition's shortcomings to sweep a doubleheader Friday afternoon at Davis Diamond.
A&M set the tone by scoring six runs in the first inning against Lamar on four hits, the key blow a two-run double by Kayla Garcia.
They also put the ball in play on the first pitch 11 times, including a two-run homer by sophomore catcher Haley Lee in the bottom of the third against St. John's for that game's first runs.
"I really wanted to slow the game down mentally and just see the pitch out of the hand and not just kind of rush to take a swing," Lee said.
Freshman shortstop Jourdyn Campbell bobbled a grounder in the first inning against Lamar, still managing to get the lead runner at third to avoid a one-out, bases-loaded situation.
St. John's Gabriella Conca followed by hitting a grounder to McBride, who short-hopped a throw to third base in an attempt to retire Cody, who thought the ball had skipped by to the fence and headed home.