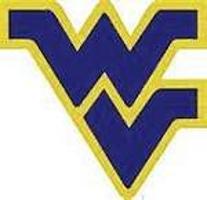 19/20 West Virginia University women's basketball team (13-1, 3-0 Big 12) secured its third conference win of the season over Texas on Sunday afternoon at the WVU Coliseum in Morgantown.
West Virginia jumped out to an early 5-0 lead to start the game, as sophomore guard Madisen Smith scored from behind the arc and Martin nailed a jumper at the top of the key.
Two layups and pair of free throws from Charli Collier cut WVU's lead to one, but Gondrezick answered the UT scoring run with a triple.
Collier cut WVU's lead back to nine with just over a minute to play, but freshman guard Kirsten Deans answered with a layup with three seconds remaining in the half.
Martin opened the fourth quarter by converting a long baseline jumper to retake the lead, before Gondrezick sank her second trey of the game to give the Mountaineers a four-point advantage.
Gondrezick gave the momentum back to the Mountaineers for good with 0:41 remaining after she went 1-for-2 from the line, but recovered her own rebound and moved to the top of the key to hit from 3-point range, putting WVU up 63-61.