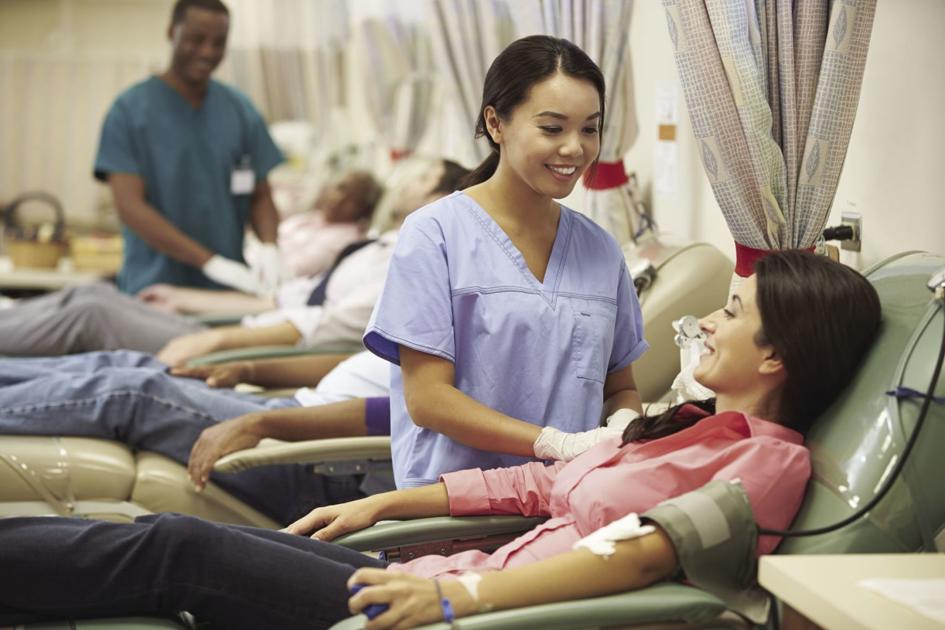 A big part of recovering health for many hospital patients, is receiving blood transfusions when required.
Every 90 seconds someone requires a transfusion; whether it's for an accident, cancer treatment or elective surgery.
That's why January is recognized as National Blood Donor Month in the United States.
H-E-B Corsicana will host its blood drive from 12:30 to 5:30 p.m. Friday, Jan. 17 at 201 S. 15th St. in the parking lot on the Carter BloodCare bus.
For decades, those volunteers have mostly come from World War II era and Baby Boomer generations, and these groups are dwindling.
It is essential that everyone begins to view blood donation as a necessary support for a robust, high-tech health care system.