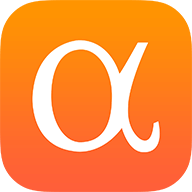 We expect that as fast food and casual dining chains add more plant-based offerings to their menus, they will choose to feature them with the Beyond brand name to assure consumers of high product quality.
Our recommendation assumes that BYND can execute the growth plan management has outlined while maintaining a prudent balance sheet by not incurring a large amount of additional debt.
During Q3 19, BYND initiated tests at McDonald's (NYSE: MCD ), Kentucky Fried Chicken, and Subway and announced the national rollout of its breakfast sausages at 9,000 Dunkin' (NASDAQ: DNKN ) locations.
Consumer awareness of the perceived negative health, environmental, and animal welfare impacts of animal-based meat consumption has resulted in a surge in demand for viable plant-based protein alternatives.
According to BYND's management, other merchandising success includes placements in Walmart (NYSE: WMT ), Publix, and Sprouts Farmers Market (NASDAQ: SFM ) where sales velocity continues to increase .
With the addition of competition from Impossible Burger and Nestle and the likelihood of greater private label availability, BYND's valuation and high growth expectations might not reach their full potential.