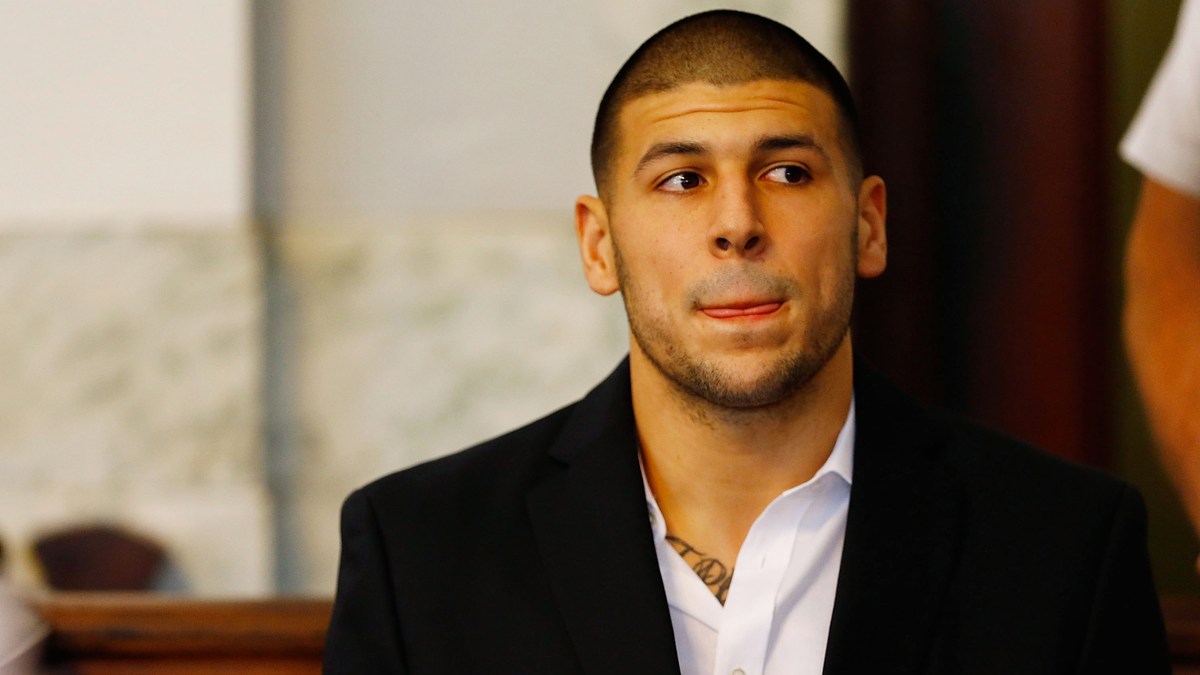 While some of these mysteries will likely never be solved, Netflix's new docuseries "Killer Inside: The Mind of Aaron Hernandez" shines light on the factors that led to his demise in 2017.
In the three-part series, directed by Geno McDermott, experts, friends and family explore his abusive upbringing, his life on and off the field, his crimes and the diagnosis that caused so much speculation.
As many know, the former football pro was convicted of first-degree murder and sentenced to life in prison without the possibility for parole for the death of his future brother-in-law Odin Lloyd.
Prosecutor Patrick Haggan said in the series, "You see this common theme of him being impulsive, and being able, on the drop of a hat, to go from being extremely jovial, nice, friendly, somewhat loving guy to, in a moment, becoming angry, and physical, and violent."
In the documentary, they include phone calls of Hernandez talking to his fiancée, Shayanna Jenkins, as well as his mother, in which he bemoans the "flamboyant" men he's imprisoned with.
The documentary also claims he quickly adjusted to life in prison, something that "chilled even veteran correction officers at the Bristol Jail."