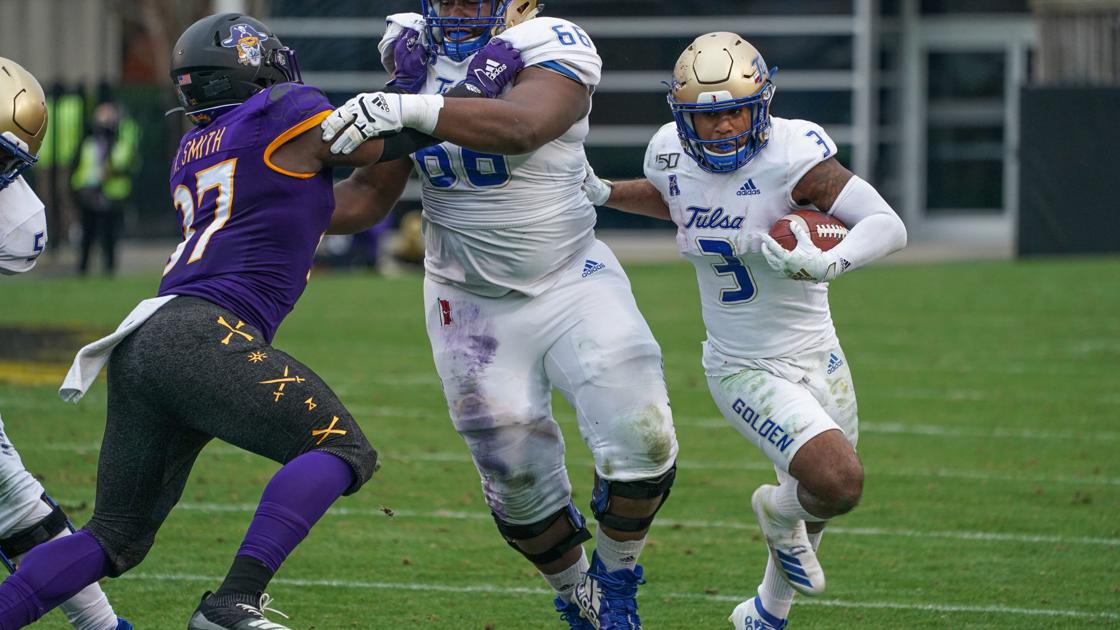 GREENVILLE, N.C. — With light rain falling at Dowdy-Ficklen Stadium, the University of Tulsa players were in no hurry to get off the field, posing for a group photo like a team whose season didn't end short of its goals.
In a performance featuring touchdowns scored by seven players, the Hurricane (4-8 overall, 2-6 in the American Athletic Conference) returned to the kind of offensive success that defined the first two seasons under Philip Montgomery and that has been mostly absent in the past two years.
The difference was the offensive line's ability to block well enough to create holes for a run game that has been largely ineffective, and TU cashed in with 338 rushing yards, including a career-best day for Shamari Brooks.
TU scored touchdowns on three consecutive drives, passes to Crawford, Keylon Stokes and Keenen Johnson, en route to a 21-3 halftime lead.
After Jaxon Player forced a third-quarter fumble that was recovered by Reggie Robinson II, the Hurricane reached the end zone again, on a dazzling 10-yard run by T.K.
Brooks, who declined a postgame interview request through the team spokesman, added to his highlight reel with a touchdown catch, and Corey Taylor II broke through with a 12-yard run to keep the game further out of reach.