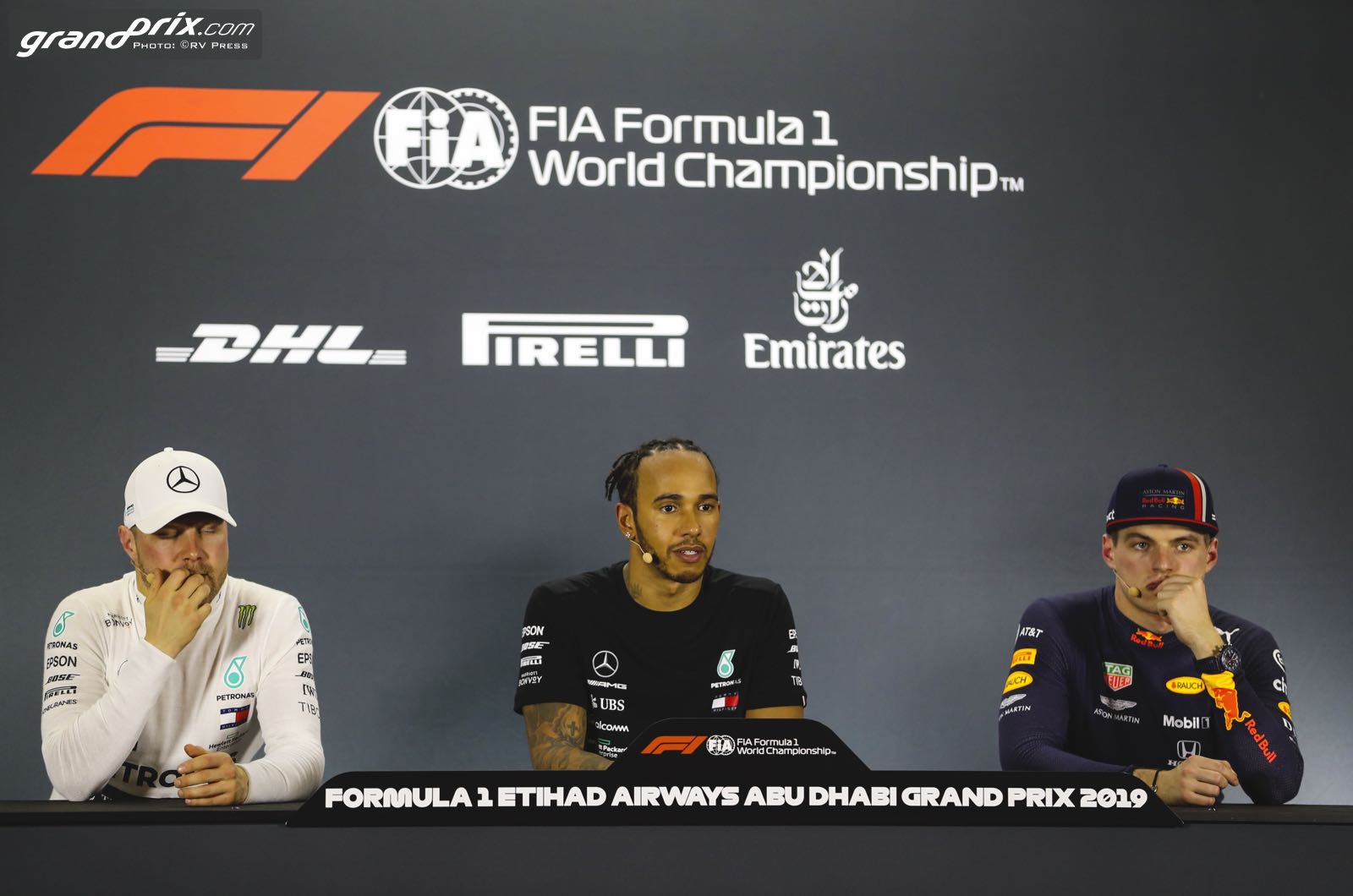 Opponents that are doing a great job – but yeah, I think Austin was probably the last time the car was able to be on the front row, which Valtteri did but I just wasn't there, so it's frustrating when you miss those sessions.
Q: (Phil Duncan – PA) Lewis, yesterday Mattia Binotto said that you were an outstanding driver and the fact that you might be available in 2021 to sign can only make him happy, so just your reaction to that, and whether that might give you something to think about over the winter?
I've got this incredible group of people who hire me where I am and I feel like I just continue to owe it to them to give my heart to them and my energy 100 per cent to them, particularly as I'm still in contract and negotiations haven't started yet.
Q: (Beatrice Zamuner – Motorlat) Fernando Alonso earlier said that he's going to keep the door open for 2021, so what would your reaction be to a comeback of a driver of his calibre?
It's interesting to see in the past, obviously, with drivers wanting to come back, like Michael, and it's something you've done your whole life so… I haven't spoken to Fernando so I don't know how he's been feeling or how much he's missed it, but I don't think it would be bad for the sport.
Ultimately, there's a lot of young kids on their way up and there's only 20 seats, so he has also had his period of time there, but if there's no other good youngsters coming through then… there definitely is space for some that are currently here that probably could be replaced.