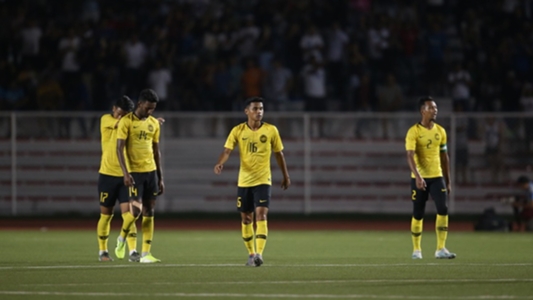 The Malaysia Under-23 head coach Ong Kim Swee couldn't hide his disappointment and embarassment after his side lost 1-0 to Philippines U23 in a Group A match of the 2019 Southeast Asian (SEA) Games on Friday night at the Rizal Memorial Stadium.
Stephan Shrock's winner direct from a corner kick proved to be the difference and it leaves Malaysia with plenty to do in the remaining matches.
In the post-match press conference, Kim Swee did not mince his words and claimed this result to be a shameful one for his players.
Malaysia were expected to easily make it out of the group but now find themselves still searching for their first win after two matches played.
And the difference turned out to be a defensive mistake from Haziq Nadzli while Malaysia struggled to create anything of note up front with the likes of Hadi Fayyadh, Akhyar Rashid and Danial Amier all misfiring.
Malaysia succumbed to a narrow defeat at the hands of the host and now stares at the real possibility of missing out on a semi-final spot.