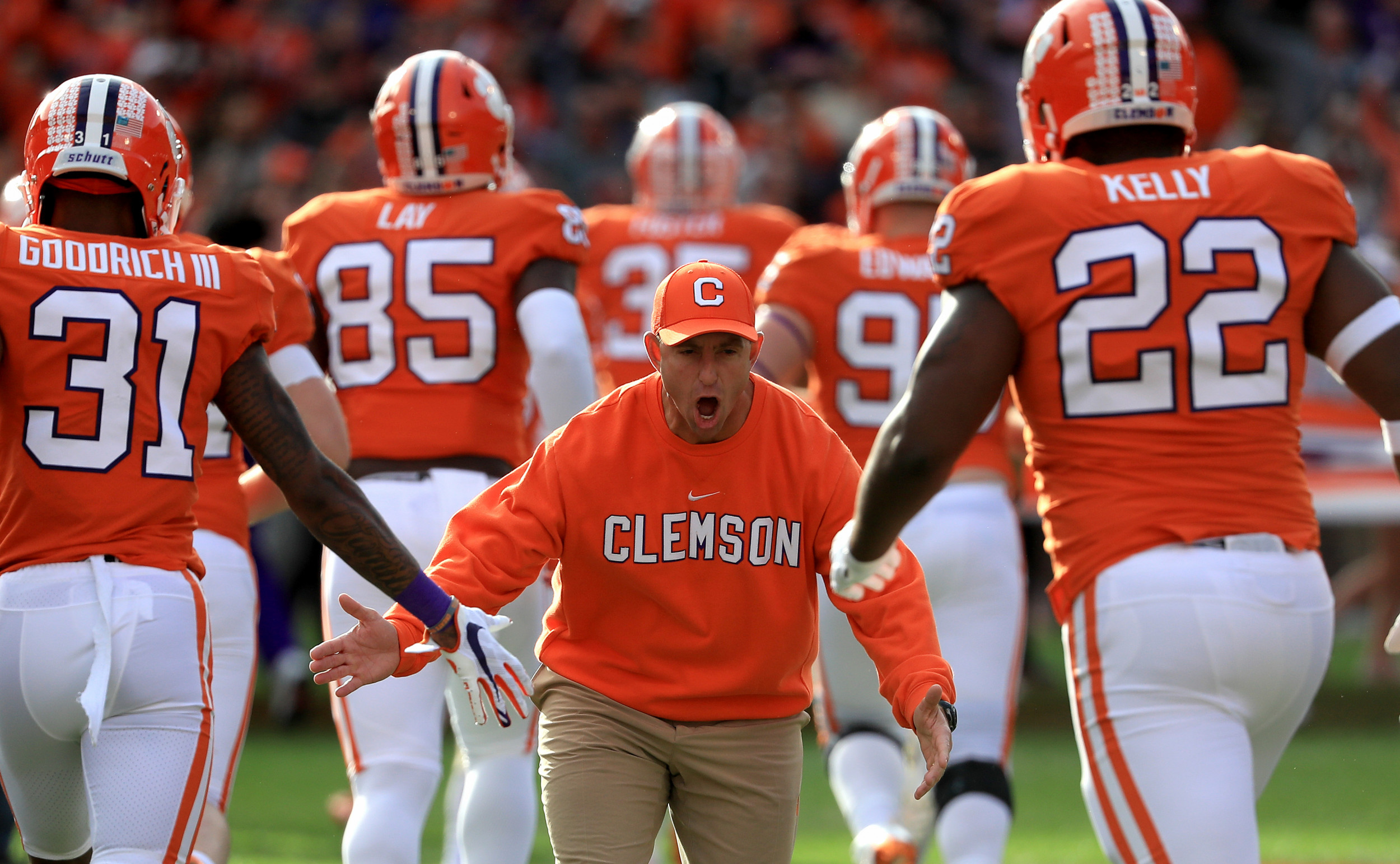 Clemson head coach Dabo Swinney had some harsh words for how his team, its quarterback and their conference are viewed in the college football world.
After the Tigers won the CFP National Championship last year, many people regarded Trevor Lawrence as one of the best quarterbacks in college football history.
Swinney added that "he [Lawrence] is twice the quarterback he was at the National Championship game when everybody was crowning him the king of football."
Finally, Swinney went on to address to recent criticism he received from ESPN's Paul Finebaum, who called him "the most annoying winner in all of sports" during an appearance on the network's Get Up .
"Somebody give the man a pacifier, send him to timeout and we'll check in with him on December 28th when he finally plays a legitimate team during this entire college football season."
With a win in their conference title game, Clemson can finish their season with a 13-0 record and head to the College Football Playoff.