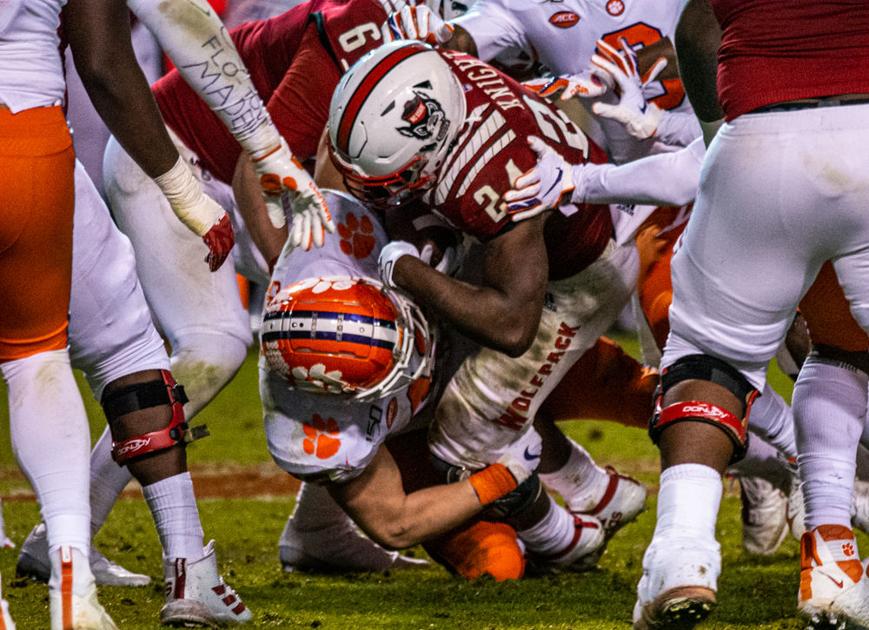 The answer to that question ended up being 45, as Clemson dismantled NC State to the tune of 55-10.
We're not playing smart enough to win, not giving ourselves a chance with turnovers or poor decision-making in special teams."
Clemson's starting quarterback Trevor Lawrence went 20-for-27 passing, with 276 yards and four total touchdowns, while his Wolfpack counterpart, redshirt freshman Devin Leary, went just 14 for 29 with 166 yards and no touchdowns.
As a team, the Tigers racked up 549 yards of total offense compared to the Pack's 290.
Leary couldn't match up statistically with Lawrence, but he improved as the game went on and showed that with more time, he can become a decent player for the Wolfpack.
"We turned it over three times in the first half against a team that's as good as anybody we're going to play every year.