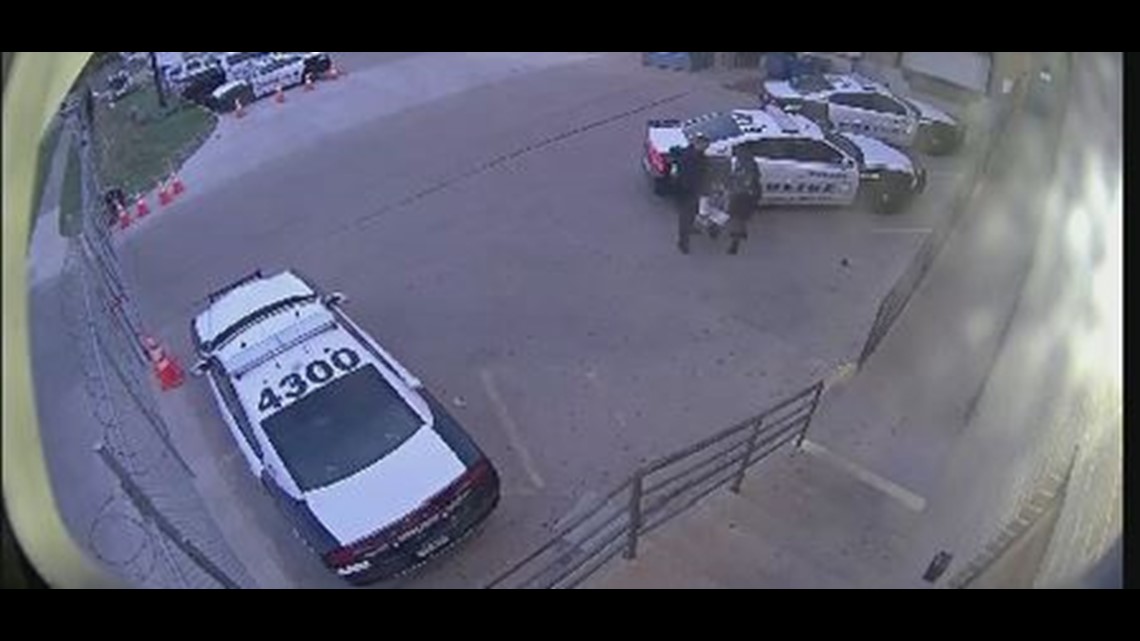 Body camera videos released by the department show Ross begging for help.
In August 2018, Dallas police were initially called to a domestic disturbance.
Dallas Fire-Rescue treated her at the scene, and despite her being almost unresponsive, they told police it was OK to take Ross to jail.
Video obtained by WFAA shows what happened once the officers arrived with Ross at the City of Dallas Detention Center.
Police officers don't attempt any form of CPR.
WFAA obtained video from inside the squad car that shows Sr. Cpl.