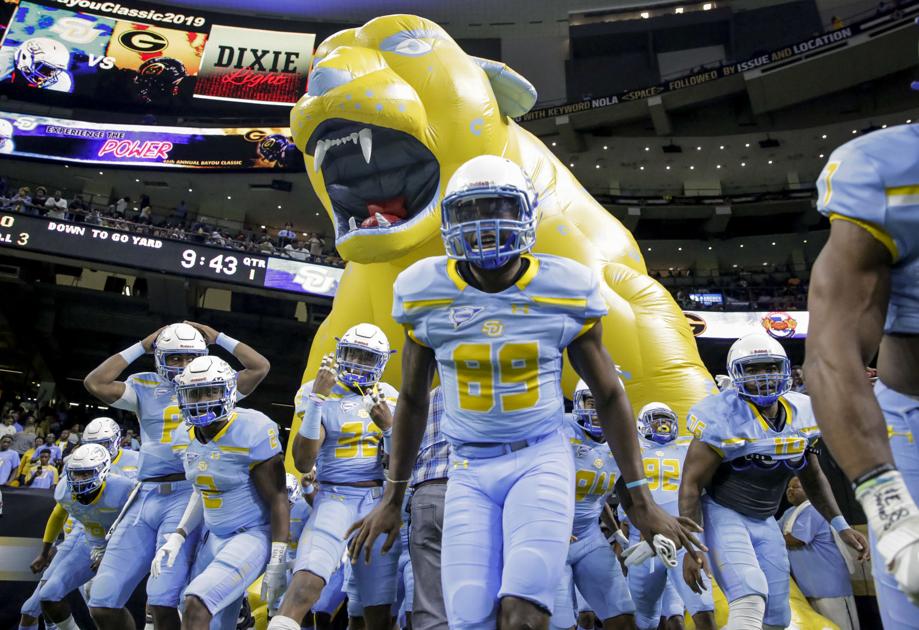 Southern blocked a 40-yard field-goal attempt with 5 seconds remaining to preserve a 30-28 victory over Grambling in the 46th Bayou Classic on Saturday at the Mercedes-Benz Superdome.
Sims also scored on a 1-yard run on the final play of the first half to give Southern a big emotional boost at halftime, cutting the Grambling lead to 21-17.
Quarterback Ladarius Skelton capped it with a 6-yard touchdown pass on third down to Hunter Register, his second of the night and the seventh consecutive game with at least one.
Grambling answered on the next possession when quarterback Geremy Hickbottom ran 3 yards for a score to end a 75-yard drive.
Southern closed the first half with a spirited rally after falling behind 21-3, scoring two touchdowns in the final four minutes.
The second touchdown came on Sims' 1-yard dive with no time remaining, giving the Jaguars that huge shot of adrenalin.