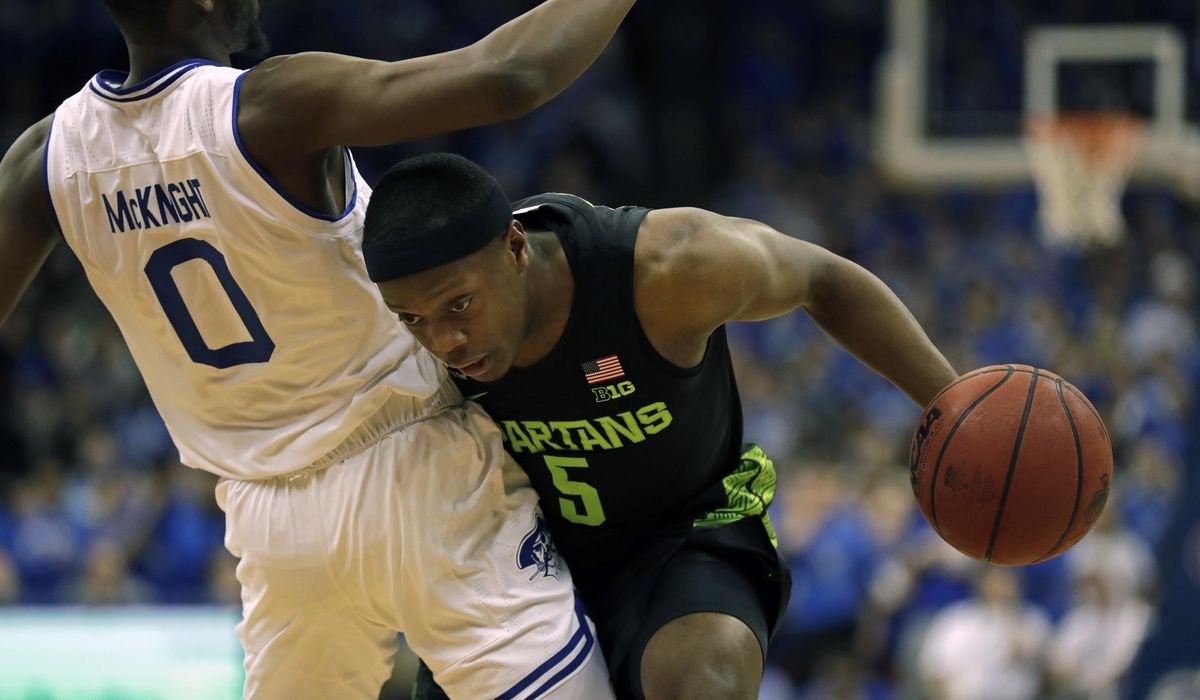 "For a November 14 college basketball game, the atmosphere was great," Seton Hall coach Kevin Willard said.
Myles Powell of Seton Hall (2-1) had a high ankle sprain and Cassius Winston of Michigan State (2-1) played his second game following the tragic death of his brother, Zachary, last weekend.
Winston made two free throws with 3.4 seconds to play to give Michigan State its final three-point lead.
Rocket Watts closed the gap to two points with a line-drive 3-pointer from the right wing with 1:44 to go and Winston, who picked up two early fouls, briefly put the Spartans back in front 72-71 with a 3-pointer with 1:02 left.
Powell, who played 34 minutes on what his coach described as a high ankle sprain he suffered last weekend, gave The Hall its last lead when he hit two free throws with 43 seconds to go.
After Winston missed the front end of a 1-and-1 with 14 seconds to go, Powell drove the lane, drew contact and didn't get a call.