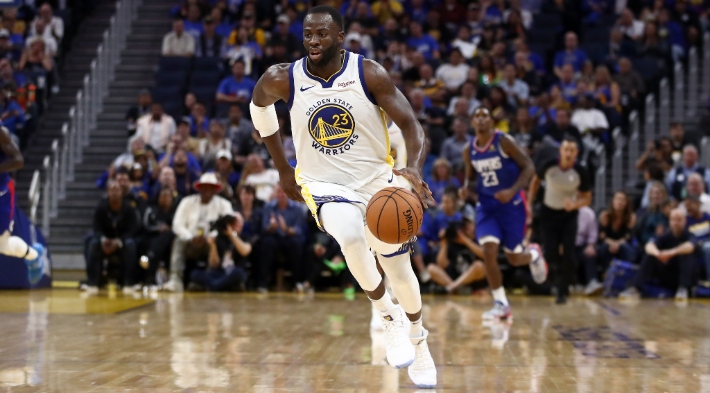 The Warriors have ruled their star forward out for Saturday's game against the Hornets, officially diagnosing him with a sprained index finger.
Already dealing with the fact that much of their roster had to be reshaped this offseason, and Klay Thompson tore his ACL during the most recent NBA Finals, the Dubs saw Steph Curry go down with a broken hand earlier this week.
Draymond Green spoke to the media on Friday night following Golden State's 127-110 loss to the San Antonio Spurs and took the mic with his hand in a wrap.
I couldn't grip the ball the whole entire [game], probably since the second quarter, which is why I was making a lot of one-handed, right-handed passes and dribbling left with my right hand.
Friedell went onto say that the Warriors classified the injury as a sprained left index finger, and noted that it's unclear if Green will need to undergo an MRI on his hand.
There's also no word on whether Green will suit up when Golden State takes the floor on Saturday night against the Charlotte Hornets as part of a back-to-back.