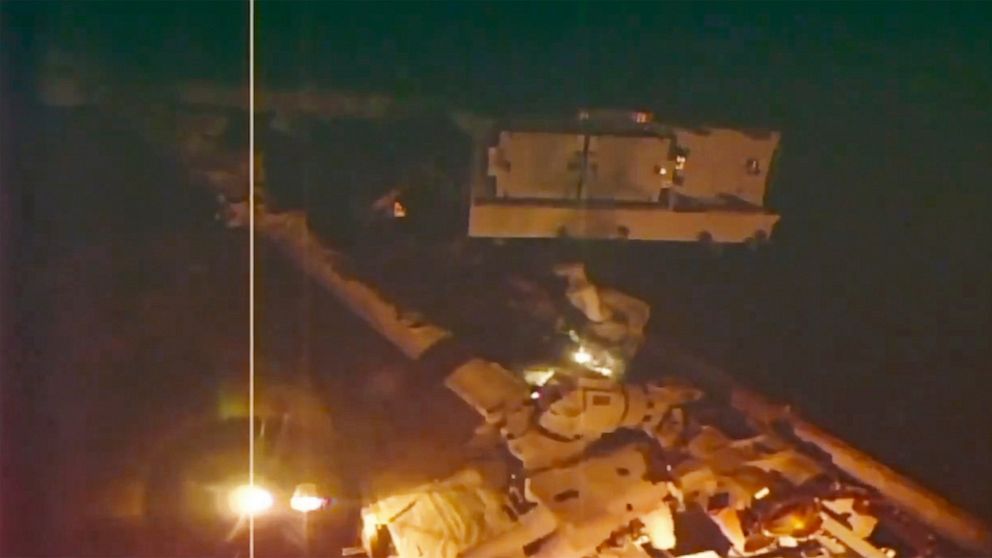 Astronauts began an extraordinarily complicated series of spacewalks Friday to fix a cosmic ray detector at the International Space Station.
Delivered to orbit by Endeavour in 2011 on the next-to-last space shuttle flight, the $2 billion spectrometer is hunting for elusive antimatter and dark matter.
That's more than what was collected in over a century by high-altitude balloons and small satellites, said lead scientist Samuel Ting, a Nobel laureate at the Massachusetts Institute of Technology.
The next spacewalk will involve slicing through stainless steel tubes and splicing in connections for the new pumps, which like the old will use liquid carbon dioxide as the coolant.
In some respects, this work, 250 miles (400 kilometers) up, is even trickier than the Hubble spacewalks, said NASA project manager Ken Bollweg.
Unable to talk because of the rising water, he managed to keep his cool as he made his way back to the safe confines of the space station.