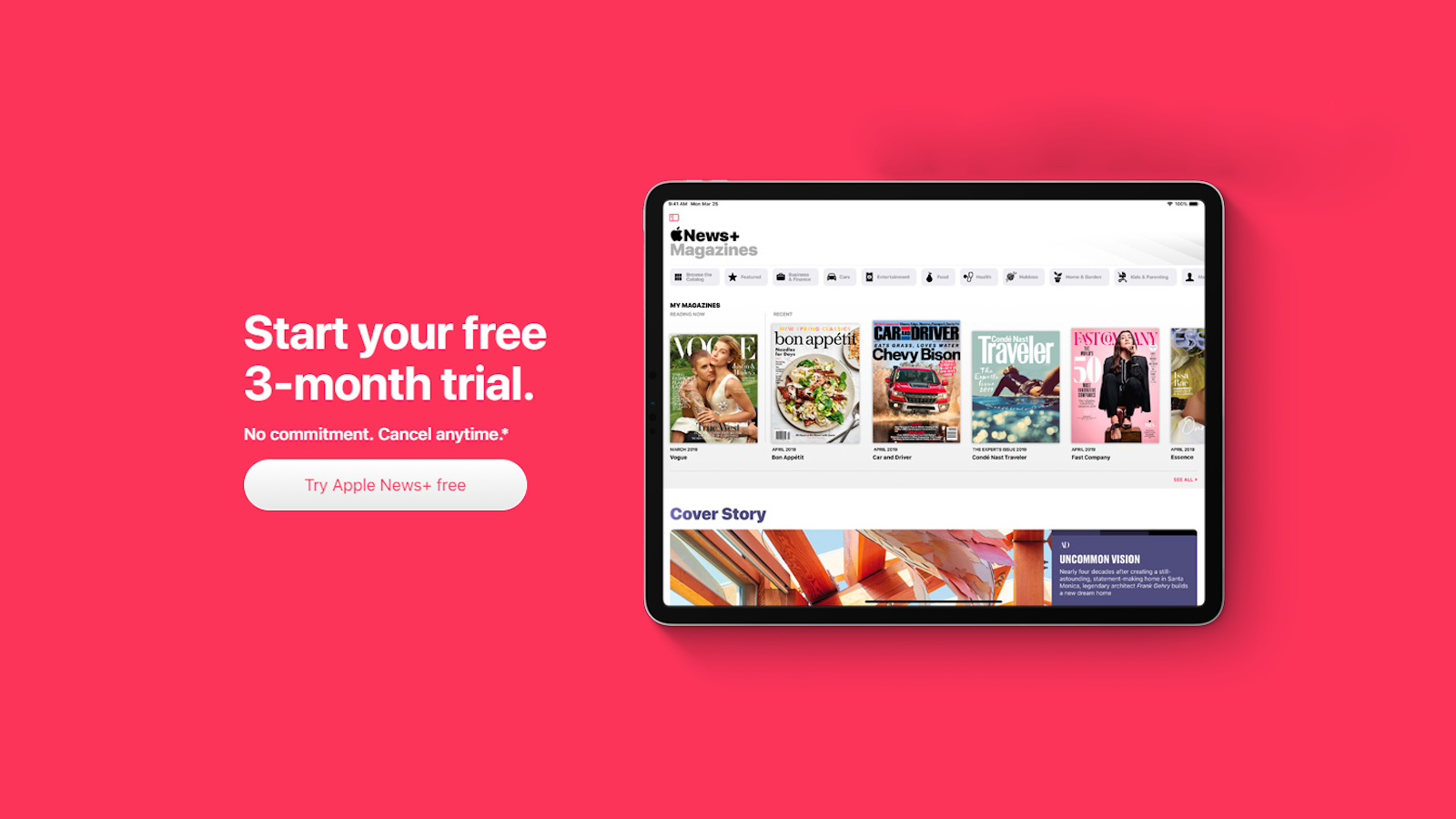 The service offers access to curated news and stories from a selection of reliable agencies.
Apple is being generous with the people who would like to test out its News+ service , offering three-months free of charge to first-time subscribers.
At this cost, you'll get access to hundreds of magazines and newspapers, news sources curated by "world-class" editors and many other information channels.
The offered package covers up to six family members and can be canceled anytime, without commitments of any type.
Moreover, this personalization also means that it's easier to discover what you're interested in, as News+'s automated feed recommends stories that match your previous and declared preferences.
All of this happens with respect to your privacy, as Apple won't receive any information about what you like to read, and neither will publishers or advertisers.