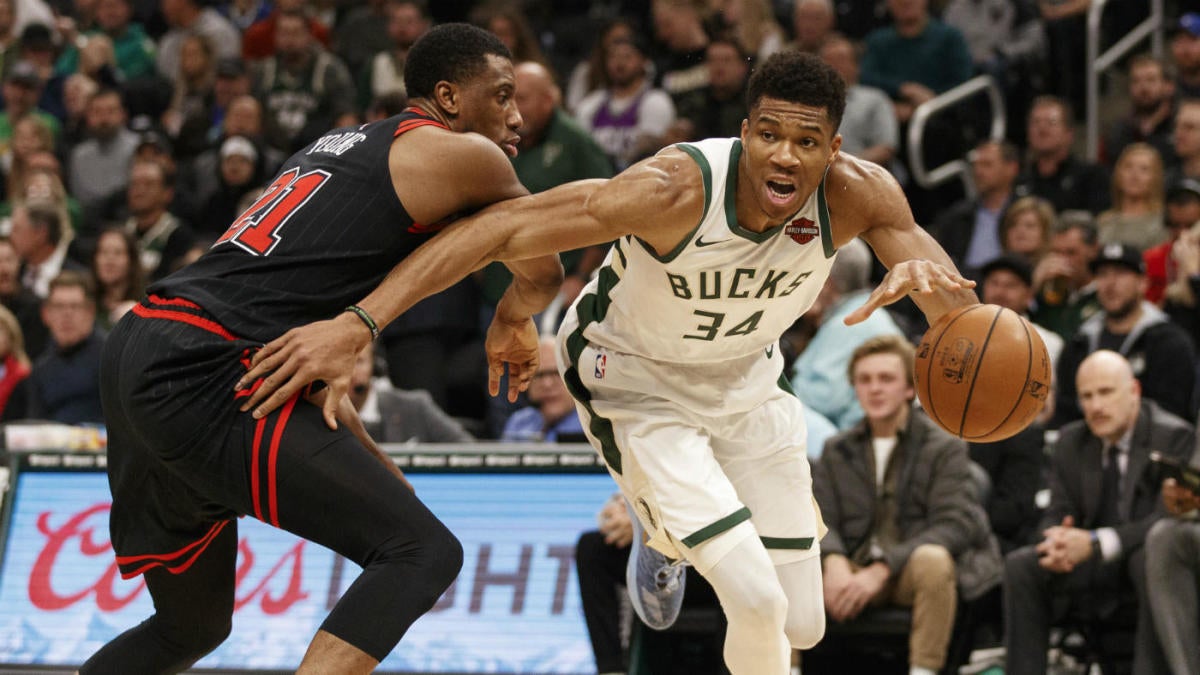 That's obviously a tough loss for the Bucks, and is the first big test they'll have to face this season as they attempt to make good on their status as Eastern Conference favorites.
Even with Middleton sidelined, they'll have a good chance to beat just about everyone they face just because of how dominant Giannis can be on both sides of the ball.
One of the main reasons for the Bucks' success last season was coach Mike Budenholzer's new offensive system, which spaced the floor, gave Giannis plenty of room to operate and encouraged everyone on the team to "let it fly" from 3.
That won't be an option for the next month or so, however, so finding easy points in other ways will be key -- especially if the 3-point shooting continues to struggle.
On Thursday, DiVincenzo was given the chance to start in Middleton's spot, and the results were underwhelming, as he finished with four points, five rebounds and two assists.
None of those players will be able to replace Middleton's presence in the lineup, but they'll be expected to cover his production to some extent.