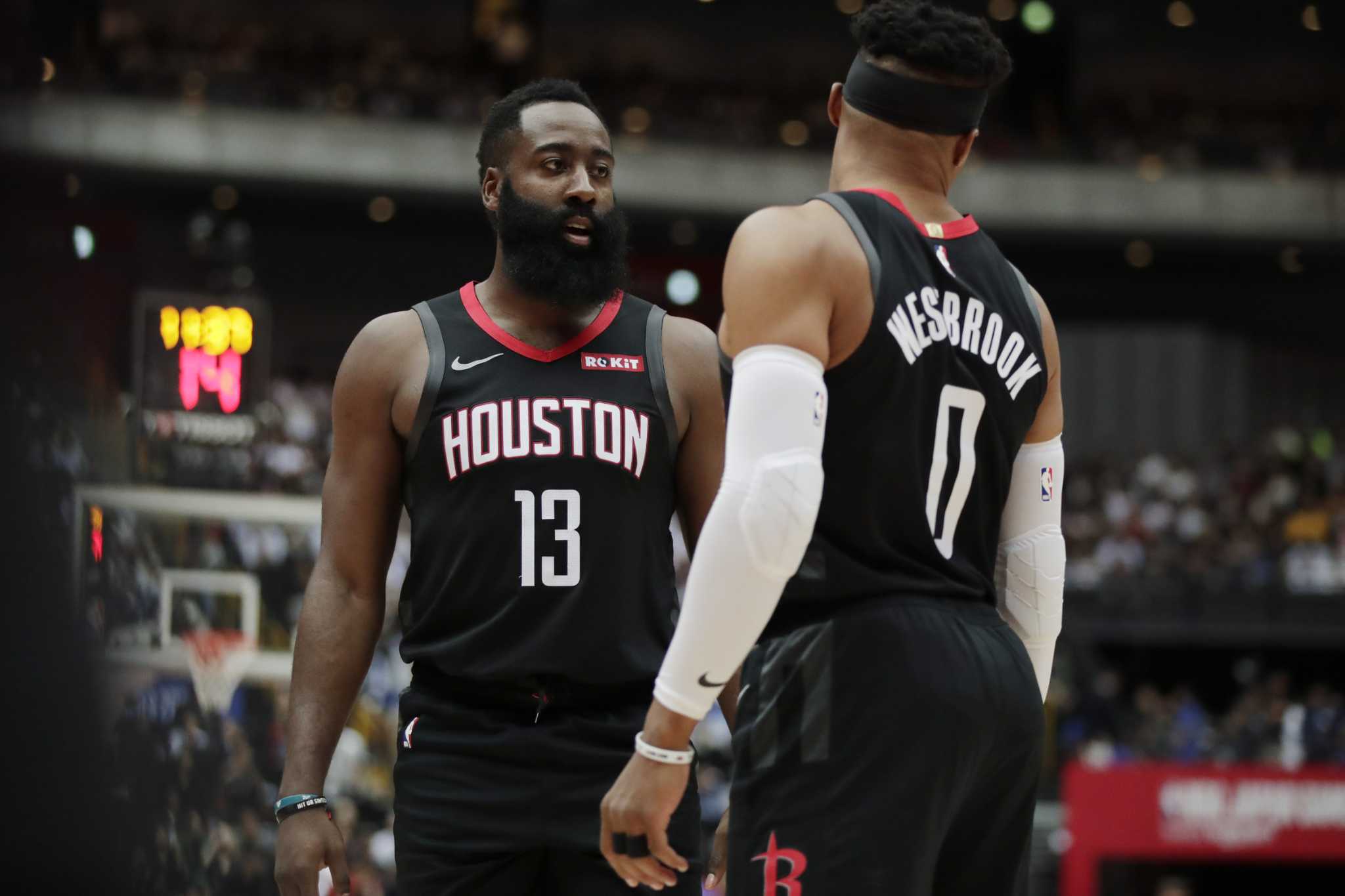 With more attention from Washington to Beijing devoted to the fallout from a quickly-deleted tweet from general manager Daryl Morey supporting the Hong Kong protests, the team he put together began play in the NBA Japan Games, unveiling his latest star, guard Russell Westbrook.
Generally, they looked much as they have before, scoring like crazy when James Harden had the ball before the Raptors rallied when he and the Rockets starters called it a night after three quarters.
But while Sefolosha continued to work at the four, Anderson did get playing time in Tokyo, perhaps showing where he could fit in his second tour with the Rockets.
Some of that playing time came because Tyson Chandler was given the night off, but Anderson's range shooting could work well with a second unit built to take advantage of spacing.
Danuel House Jr., Eric Gordon and especially Russell Westbrook can put the ball on the floor and attack the rim if given an open lane when defenses come out to Anderson and Sefolosha at the 3-point line.
James Harden, Russell Westbrook and Mike D'Antoni were of course asked about the fallout from Daryl Morey's tweet in support of the Hong Kong protests.