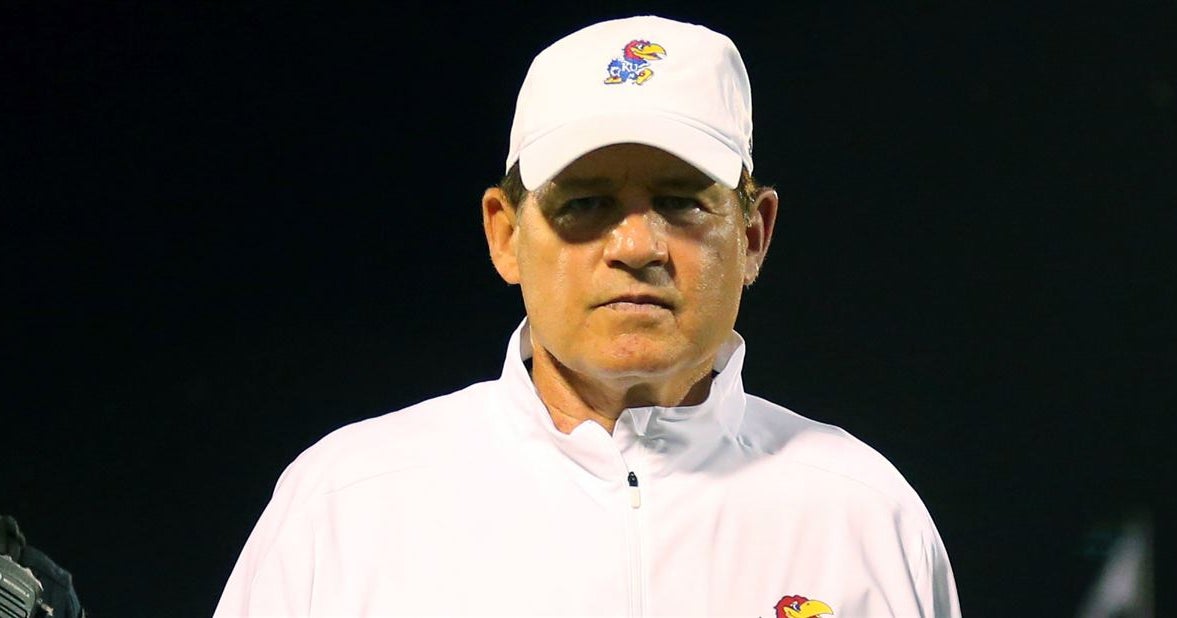 Miles hinted that this might be the week players like Gavin Potter and Steven Parker got some game action, and that proved to be the case.
Parker, a four-star edge-rusher-turned-outside-linebacker out of Texas, helped breakup a pass play in the first half and Potter, a three-star outside-linebacker-turned-inside-linebacker, was also on the field as the Jayhawks attempted to stop the high-powered BC offense.
The duo of KU freshmen did not total any tackling statistics, but the Jayhawks had to defend 51 plays in the half, so using the depth seemed to be part of the strategy.
Shortly before kickoff, it was announced by KU that tight end James Sosinski would not be available, as was first reported by the Lawrence Journal-World .
The listed backup tight end on the depth chart, Sosinski had caught five passes for just over 60 yards on the year.
Starting tight end Jack Luavasa was solid in the first half though, catching a touchdown pass over the middle from Stanley.