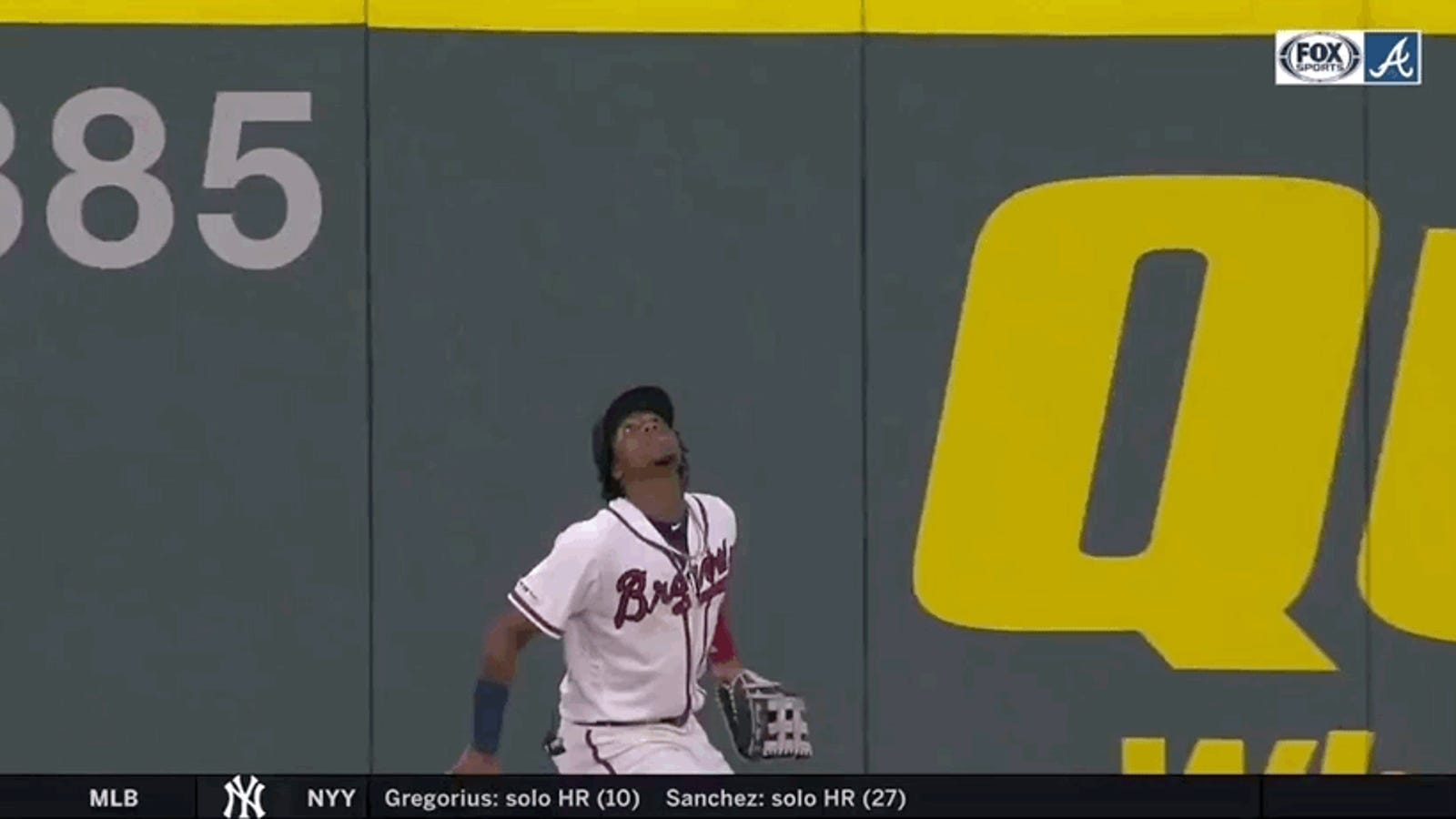 Ronald Acuña Jr. has been an absolute stud for the Braves as of late, and even when his team hasn't been performing to the best of their abilities, he still finds a way to remind the folks at home just how much better he is compared to the bums around him.
Davis hit what looked to be a home run off Josh Tomlin in the top of the sixth.
In an affront to the laws of gravity, the outfielder jumped really fucking high and snagged the near-homer at the apex of his leap to record the out.
Second, he is hitting .325/.377/.610 against breaking balls (curves and sliders), the second-highest batting average in the majors behind Andrew Benintendi and the fourth-highest wOBA behind Mike Trout and two Rockies.
Acuña now has 60 home runs before turning 22, tying him for fourth on that ledger with Ken Griffey Jr. and Frank Robinson, and trailing just Eddie Mathews (72), Tony Conigliaro (84) and Mel Ott (86).
In other words, between these two plays, and the stats he's put up this season, it appears that Acuña has gone full sicko mode.