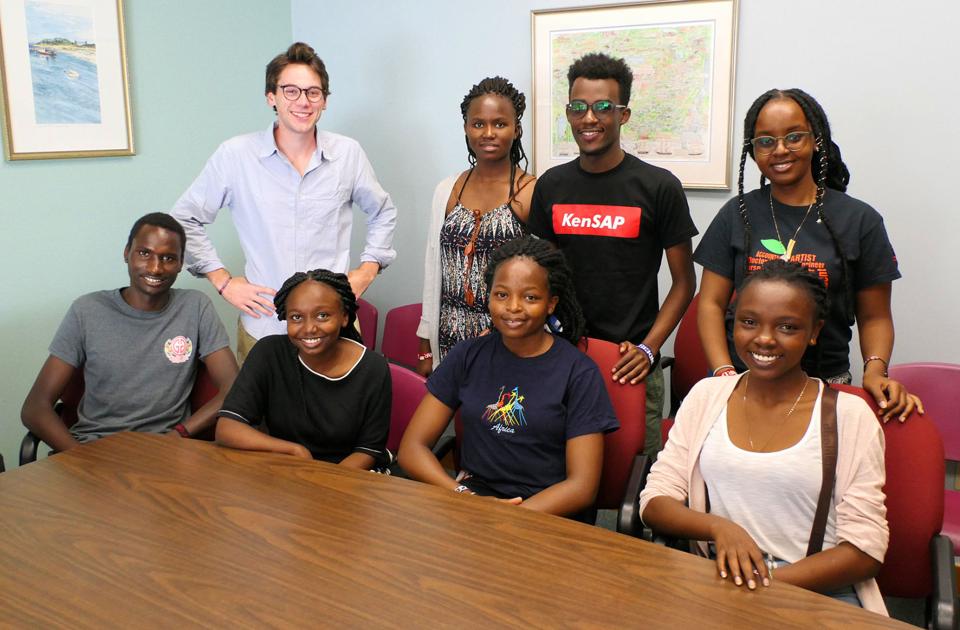 In Kenya—an East African country of nearly 50 million people—most houses are made of concrete or iron sheets, and the more expensive ones have gates and security guards.
Emmanuel Kwizera, who is also passionate about photography and film production, will major in economics, with courses in computer science, at Brandeis University.
Hillary Onyore, who comes from a village near Lake Victoria and loves to fish, will study economics at Vassar College in New York.
Kennedy Kirui, who will run in the New Balance Falmouth Road Race with Mr. Cobb as well as a KenSAP alumnus and instructor, will major in computer science at Haverford College in Pennsylvania.
Harriet Mueke Muutu, who likes writing and reading books, is looking at studying urban planning and computer science at Brown University in Rhode Island.
During their time in Falmouth, Mr. Cobb said his students will experience "quintessential Cape Cod things" such as swimming at the beach, walking the bike path and eating seafood.