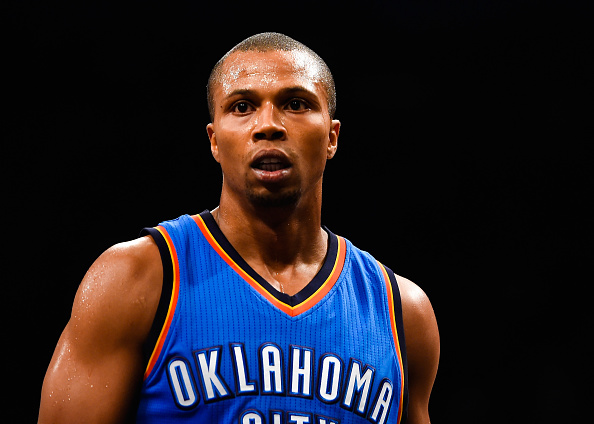 Telfair is a former NBA player who was sentenced to three and a half years in prison for gun possession.
According to The Post , police found "three loaded handguns, a submachine gun, ammo, extended magazines" and a ballistic vest during a vehicle search.
Speaking with the newspaper prior to Monday's sentencing, Telfair said the guns were all his, and all legal.
Telfair was once considered a rising star in basketball, and he appeared on the cover of Sports Illustrated in 2004 with the headline, "Watch Me Now."
Telfair was a point guard who played in the NBA from 2004, when he was 19, until he stepped away from the game after the 2014-15 season.
He played for eight teams in the league—Portland, Boston, Minnesota, Toronto, the Los Angeles Clippers, Phoenix, Cleveland and Oklahoma City.