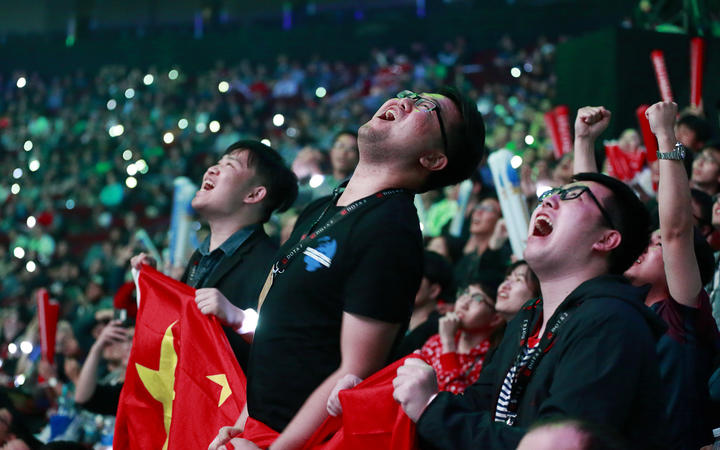 It's becoming increasingly popular, with players streaming to fans over Twitch, and tournaments in several different games offering multimillion-dollar prizes.
In this game, two AI-controlled armies continually run at each other trying to attack one another's fortresses, defended by powerful but destroyable towers.
If you've never played it can be a bit confusing to watch, but the strategy and skill involved is at an extremely high level.
It's also a free game, and spending money on it does not give you any advantages - so anyone with a computer can simply sign in and start playing.
Members of OG sit in their booth as they play against PSG.LGD in their grand final Dota 2 match of The International 2018.
It's that drama, combined with the skill of the players, the spectacle of the arena, the complexity of the strategy - and, of course, the memes - which makes this game so fun to watch.