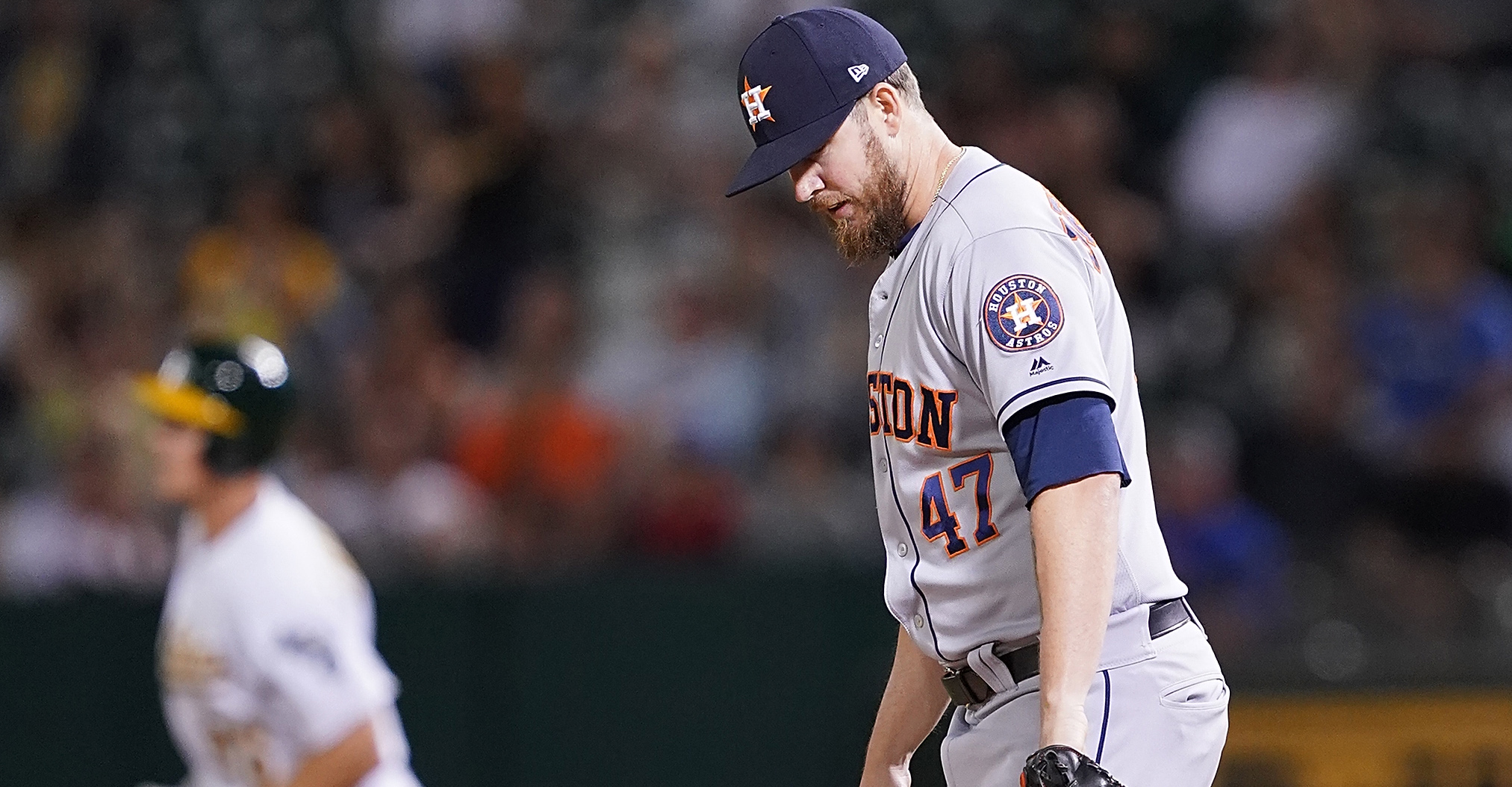 The Astros starter spotted a four-seam fastball down and on the outer half of Matt Olson's strike zone.
In his pregame warmup on an unseasonably warm night in the Bay Area — 82 degrees at first pitch — Sanchez sensed nothing was amiss.
Sanchez needed to locate the breaking ball in the strike zone while also getting swings and misses with spiked offerings.
Sanchez piped a brutal first-pitch fastball to rookie Corban Joseph, who hammered it for his first major league home run.
Chapman's home run was hit so hard — 109 mph — and traveled so far — 453 feet — that no Astro moved when it was struck.
The Astros tied the game in the sixth, too, only to watch Sanchez surrender consecutive solo homers in the home half.