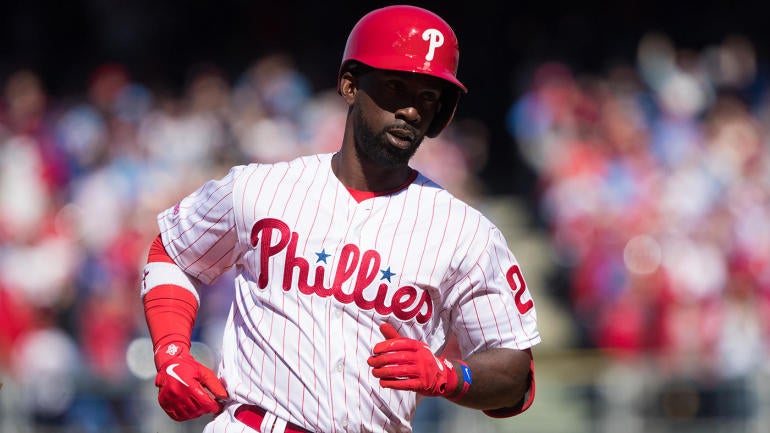 The schedule included Albert Pujols and the Angels making a trip to Wrigley Field and the Phillies visiting the Padres .
The Cubs came home Monday after a 1-5 road trip in which they lost their grip on first place in the NL Central and hit terribly in their last five games.
Most of their offense throughout the week comprised of solo home runs and they left a small village on the bases most games.
The worm started to turn a little with a run in the fourth, but things exploded with a six-run sixth inning.
The Phillies already had a void to fill in the outfield with the pending status of Odubel Herrera after his domestic violence arrest .
With Lester on the ropes in the seventh -- bases loaded, one out -- Jonathan Lucroy sent a shot to deep right.