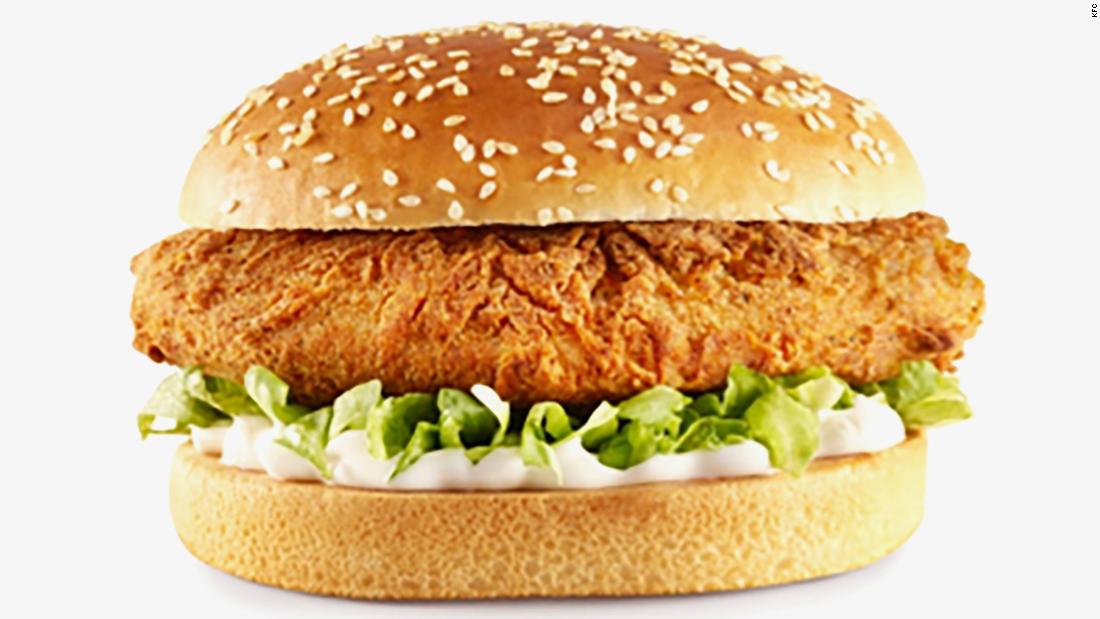 The burger, which uses a Quorn fillet and vegan mayo, will be sold at select restaurants for four weeks starting June 17.
KFC is the latest in a series of restaurant chains and food producers to attempt to capitalize on the public's growing appetite for meat alternatives.
In May, McDonald's launched a meatless burger in stores in Germany, one of its biggest international markets.
The trend is growing more rapidly than many observers anticipated as consumers search out meat alternatives to diversify their diets or reduce their environmental footprint .
One producer, Beyond Meat ( BYND ), which had a wildly successful IPO in May , reported last week that its sales reached $40.2 million in the first quarter of 2019 — up 215% from the same period a year before.
Animal right groups praised KFC for offering the vegan burger.