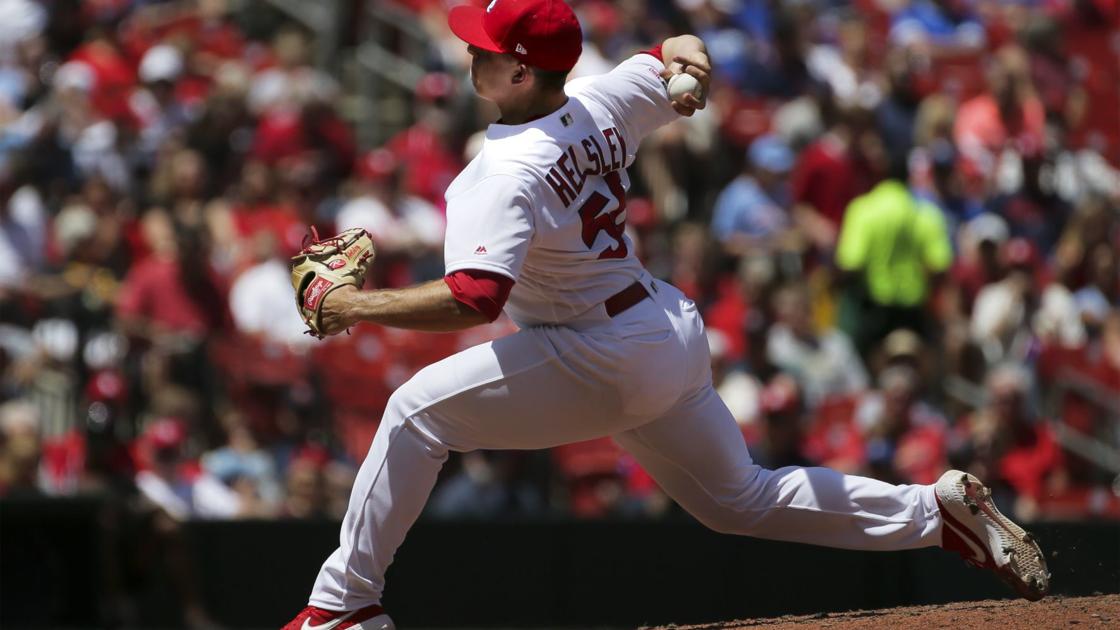 NEW YORK — As they entered spring training, the Cardinals trumpeted the quantity of pitching options they had available for the major-league staff and from that wanted to create flexibility.
Rookie reliever Ryan Helsley met with a team physician Monday morning in New York and was diagnosed with an impingement in his right shoulder, leading to lefty Genesis Cabrera's recall from Class AAA Memphis.
Wainwright has made progress in his recovery from a hamstring strain, though the Cardinals will need to fill another of his starts before he's eligible to return from the IL.
The injuries have thinned the staff that also doesn't have Austin Gomber, who is injured at Class AAA, and Alex Reyes, who had a three-inning start Thursday for Memphis and is trying to earn his way back to the majors.
The Cardinals still plan to use Reyes at some point in the majors, but the swapping of arms with Memphis has given Helsley and now Cabrera and Ponce de Leon the chance that elbow their way into a role in the same way Giovanny Gallegos has.
The Cardinals arrived at their Manhattan hotel a little before 4 a.m. local time because they remained in Miami to watch the end of the Stanley Cup Final Game 7.