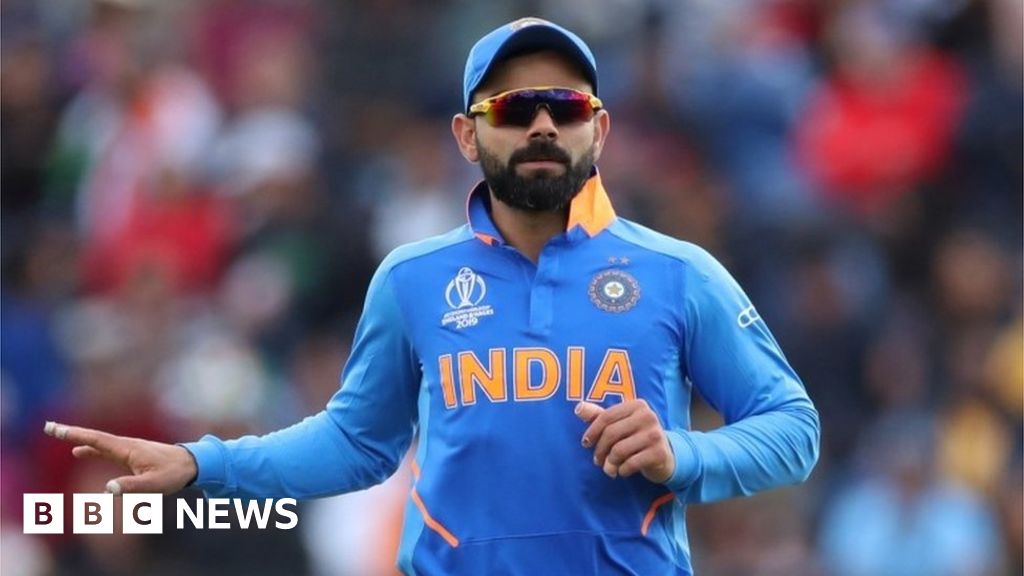 World Cups have been won by teams that begin slowly, gathering confidence as they go along, perhaps taking in a defeat or two which point to the weaknesses which are then corrected in the later stages.
This is as much a way of keeping their own players on this side of panic as of telling their fans back home that burning their effigies and stoning their houses if they lose is not really cricket.
Openers Shikhar Dhawan and Rohit Sharma are probably the best in the business, and with the finest batsman in the world Virat Kohli to follow, there is both style and substance at the top.
Mohammad Shami and Bhuvaneswar Kumar have continued their good form, while the two wrist spinners, Yuzuvendra Chahal and left-armer Kuldeep Yadav have already shown their effectiveness in England.
Image copyrightAFPImage caption The Indian team is aggressive, fit and focused on winning World Cups have been won by captains.
There was Clive Lloyd in the 1970s, Kapil Dev and Allan Border in the 80s, Imran Khan, Arjuna Ranatunga and Steve Waugh in the 90s, Ricky Ponting, Dhoni, and Michael Clarke in this century.