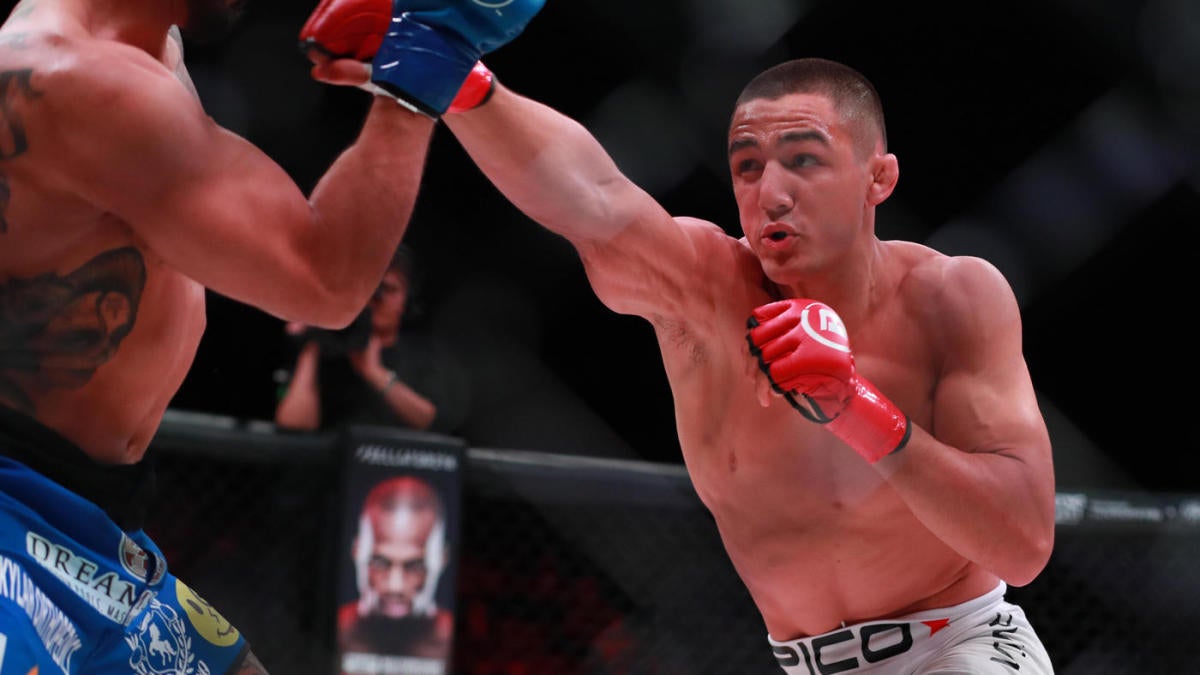 Once touted as the best prospect in MMA history, it's back to the drawing board -- again -- for Bellator featherweight Aaron Pico.
The 22-year-old Pico suffered his second straight knockout defeat and fell to 4-3 as a professional on Friday when he was stopped by unbeaten Adam Borics at Bellator 222 inside New York's Madison Square Garden.
In the same building as the shocking, 24-second submission loss he suffered in his pro debut in 2017, Pico dominated the majority of the fight with his wrestling until a flying left knee from Borics (13-0) knocked him out at 3:55 of Round 2.
Pico moved his training camp to New Mexico under the tutelage of new trainer Greg Jackson and showed a recommitment to his wrestling against Borics by landing a pair of impressive slams in the opening round.
Borics, a native of Hungary who improved to 4-0 under the Bellator banner, turned out to be a questionable matchmaking choice considering Pico's push toward reinvention coming off of such a disastrous knockout loss in his last outing.
A childhood prodigy in both wrestling and boxing, Pico signed a Bellator contract while still in high school and was financially supported by the promotion until his pro debut at age 20.