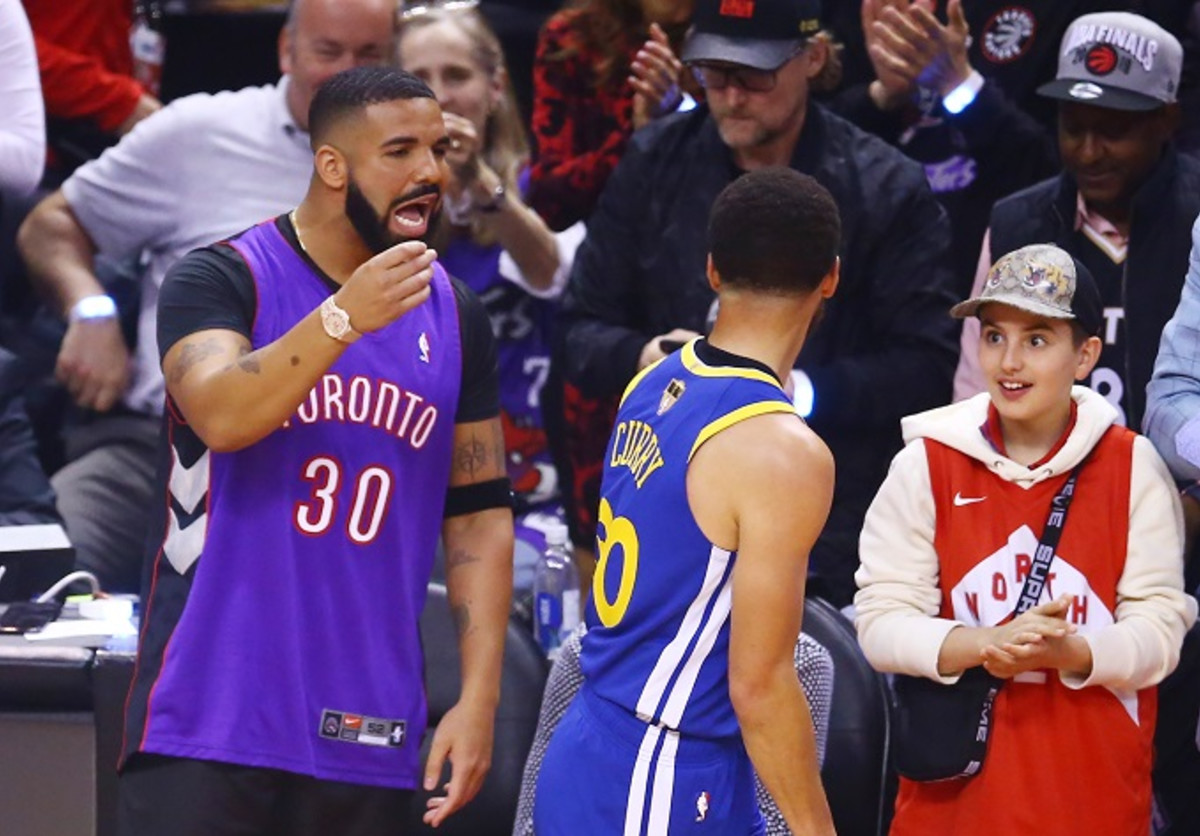 Jun 02, 2019Image via GettyWhile the Warriors have mostly responded to Drake 's NBA Finals trolling with silence, that grin and bear it mentality clearly doesn't extend to the wives and girlfriends set.
After the rapper attempted to sell a piece of lint he pulled off of Steph Curry ;s head online, Curry's wife, Ayesha , stepped in to make sure the 6 God wasn't turning a profit off of her husband.
username: DraymondShouldntWear23," Drake captioned an Instagram post that led fans to an actual auction.
In spite of casual observers not being sold on the official line on Draymond Green , the rapper's general sports nerdiness has left him rightfully admiring the superteam-era Warriors.
That black armband he sported along with the trollish Dell Curry jersey ?
It was covering tattoos that prominently featured the jersey numbers of both Steph Curry and Kevin Durant.