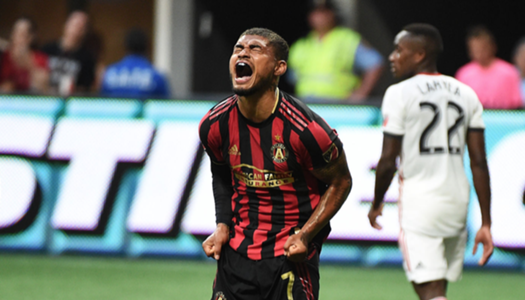 The Caps welcome the incumbent MLS Cup holders to BC Place for an inter-conference clash knowing that victory for either would respectively strengthen their challenges for the postseason.
UK TV channelOnline streamN/AN/A PositionVancouver squad Goalkeepers Crepeau, MacMath, Melvin, Hasal Defenders Henry, Cornelius, Khmiri, Godoy, Sutter, McDonough, Nerwinski, Levis, Adnan, Giro Midfielders Hwang, Erice, Venuto, Felipe, Rose, Bangoura, Norman Jr, Reyna, Teibert, Colyn, Baldisimo Forwards Ardaiz, Bair, MonteroMarc Dos Santos looks set to still be without the trio of Jasser Khemiri, Michael Baldisimo and David Norman Jr as they continue to return from injuries.
Potential Vancouver starting XI: Crepeau; Nerwinski, Godoy, Henry, Adnan; Hwang, Erice, Teibert; Venuto, Montero, Bangoura.
PositionAtlanta squad Goalkeepers Guzan, Moore, Kann Defenders Escobar, Parkhurst, Pogba, Pirez, Robinson, Shea, Bello, Ambrose Midfielders Nagbe, Barco, Pity Martinez, Remedi, Meram, Villalba, Larentowicz, Gressel, Gallagher, Goslin, Pereira, Carleton Forwards Josef Martinez, Williams, Vazquez, Wild, KratzFrank de Boer is also without three players through injury, with Chris Goslin, George Bello and Kevin Kratz all still out of the equation.
It's been a bag of mixed results for Atlanta United throughout the opening rounds of their MLS Cup defence, as new boss Frank de Boer found his feet - but the champions look to be finally back to their best.
They head west to face Vancouver Whitecaps, who themselves look to have hit a run of form following a shaky start to 2019 - with both putting their recent records on the line in the search of success.