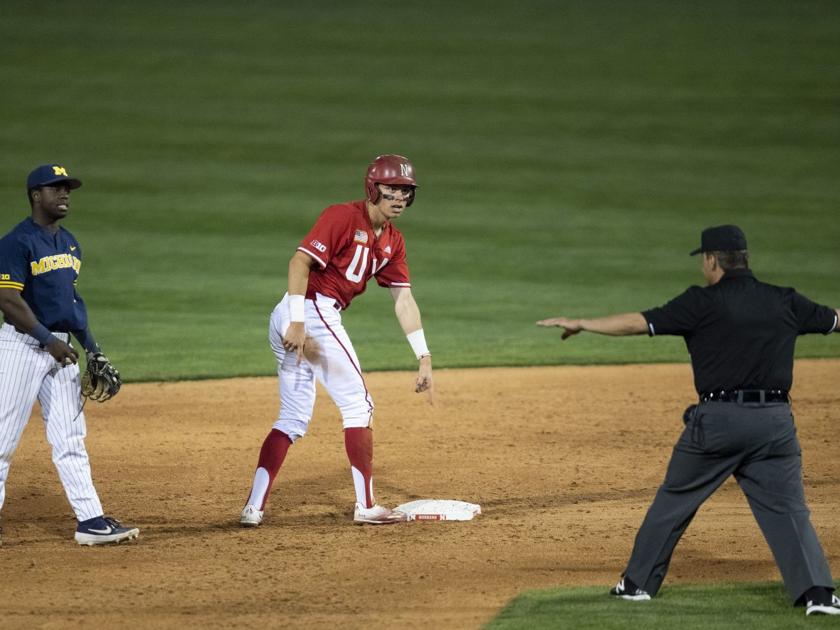 LINCOLN — Matt Waldron found his groove after a wobbly start and a three-run seventh inning sparked Nebraska to an electric 5-2 win over league-leading Michigan on Thursday night.
With runners on first and second and Nebraska having failed at multiple bunt tries in the game, Alex Henwood pushed one down the third-base line that starting pitcher Karl Kauffmann threw wide into left field.
Waldron looked destined for his fourth straight non-quality start after Michigan scored a pair of early runs and drove up his pitch count.
But the senior right-hander held Michigan and its Big Ten-leading scoring offense to just three singles over the next five frames.
Robbie Palkert worked 1⅓ perfect innings and Colby Gomes authored a scoreless ninth for his 11th save.
Nebraska got to Kauffmann for two runs in the second after singles by Luke Roskam and Joe Acker set the table.