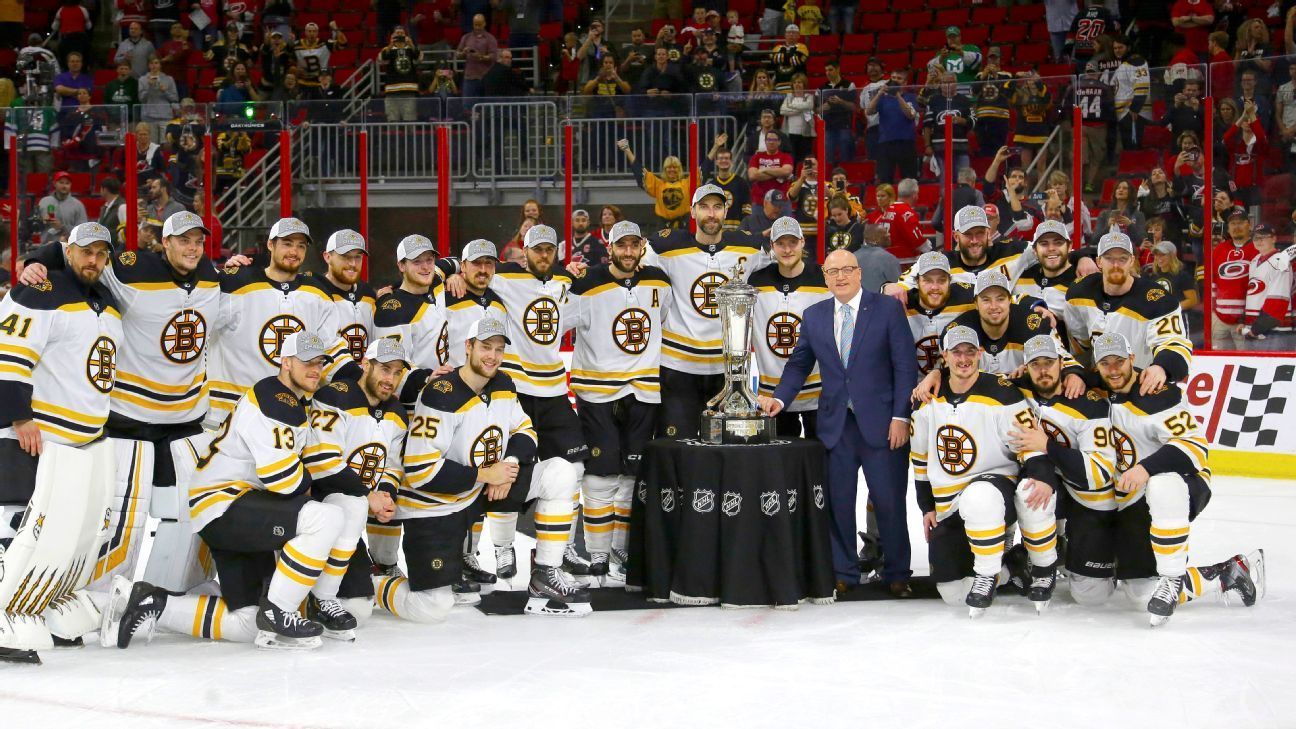 Let's be honest: the Canes were telegraphing mental exhaustion over the last few days, and a Boston series win felt inevitable after they took Game 3 in Raleigh.
Even without captain Zdeno Chara , the Bruins put up a solid defensive effort in one of their more complete performances of the postseason.
It didn't help the Canes that Boston's top line is sizzling hot; the trio accounted for all four of the Bruins goals.
The Bruins' top line was guilty of trying to be a little too cute -- and making one too many passes -- on a few chances in the first period.
After Game 3, Carolina defenseman Dougie Hamilton admitted that the Canes' power play hadn't been good "for some time."
Erik Karlsson finally broke his goalless streak, scoring his first goal in over five months -- a span of 31 games without one.