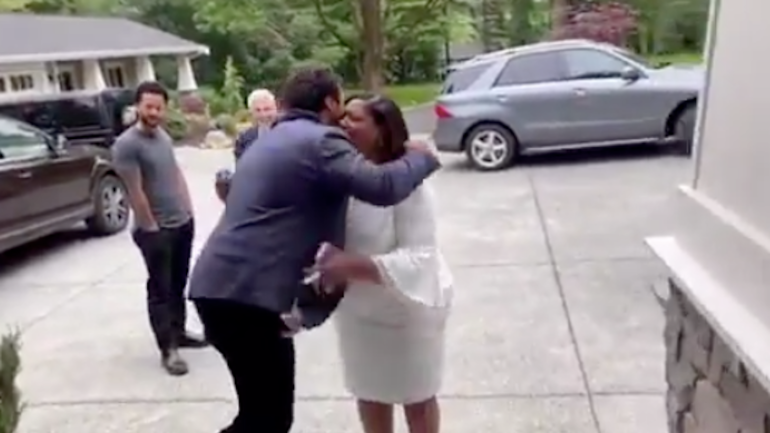 Like most people in America, Wilson spent his Sunday celebrating Mother's Day with his mom, Tammy.
Of course, the big difference between Wilson and the rest of us is that he probably spent slightly more money on his mom than you did, and that's because he bought her a house.
Wilson posted a video on Instagram that showed him giving her the key to the place and her reaction was priceless.
In Houston, J.J. Watt tried to make his mom breakfast by spelling "M-O-M" with pancakes, which was a good idea in theory, but not so easy to pull off as you can see below.
The Bears running back, who spent his past two seasons as Wilson's teammate with the Seahawks, posted a video on Sunday that featured another priceless mom reaction, and we can probably all agree that priceless mom reactions are the best, no matter what the gift is.
John Breech has been at CBS Sports since July 2011 and currently spends most of his time writing about the NFL.