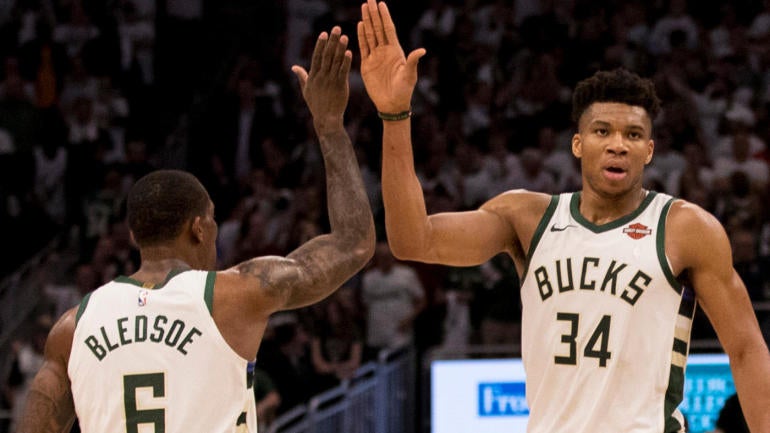 The Milwaukee Bucks dominated the Toronto Raptors, 125-103, in Game 2 to take a 2-0 series lead of the Eastern Conference finals.
The Bucks took a 64-39 lead entering halftime and never looked back as Giannis Antetokounmpo scored 30 points and grabbed 17 rebounds to go along with five assists.
Nobody on the Bucks posts up as their big men -- Nikola Mirotic and Brook Lopez -- shoot 3-pointers and Giannis simply wills his way to the hoop.
Gasol's final stat line looked like this -- two points on 1-of-9 shooting, five boards and a -14 plus/minus rating in just 19 minutes of playing time.
While the Bucks' bench trio of Ilyasova, George Hill and Malcolm Brogdon came out to play, the Raptors' role players did not.
ET Location: Scotiabank Arena -- Toronto, Ontario TV channel: TNT Live stats: GameTracker Streaming: FuboTV ( watch for free ) Odds: N/A