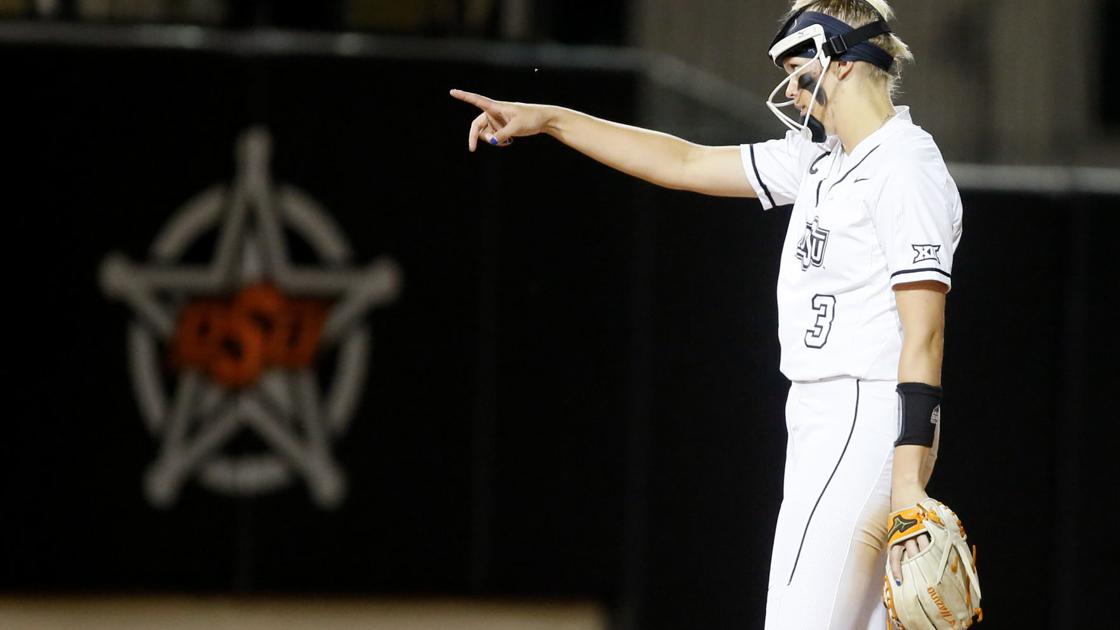 STILLWATER — Hosting an NCAA regional for the first time in more than two decades, Oklahoma State quickly addressed early jitters, which soon evaporated.
13 nationally, the Cowgirls scored three runs in the first two innings of their opening game, propelling them to a drama-free 3-1 win Thursday against BYU in front of a home crowd of close to 800 fans.
The victory sets up a noon Friday showdown with Tulsa, with the winner heading to the regional final Saturday and the loser needing another win to survive and advance.
In the Cowgirls' first two at-bats of the night, Rylee Bayless and Samantha Show were walked and ultimately became the first runs scored.
Madi Sue Montgomery drove in the first run for her 200th career RBI, becoming only the sixth player in Big 12 history to total that many.
BYU (29-25) got on the scoreboard in the sixth on a single by Libby Sugg that scored Rylee Jensen.