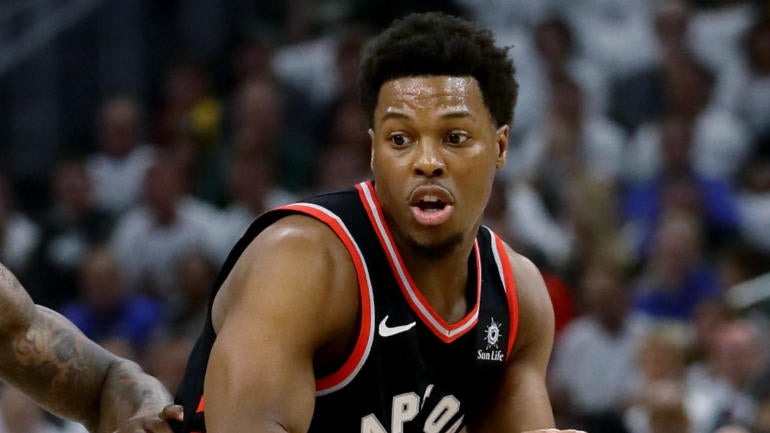 After a stop, Lowry pushed the pace, used a reverse pivot to beat Eric Bledsoe on the baseline, kept his dribble alive Steve Nash-style when Brook Lopez helped, then gave the ball up to Marc Gasol and relocated to the perimeter for a deep catch-and-shoot 3, which he drilled with no hesitation:
Lowry was not perfect -- he turned down a clean look on a late possession that ended with a Danny Green turnover that led to a Lopez dunk -- but, for much of the night, it felt like he was.
In 40 minutes, Lowry played his most complete and most efficient game of the playoffs, scoring 30 points on 10-for-15 shooting, with eight rebounds, two assists and a steal.
He did the magical Lowry stuff you're used to -- a spectacular save as the ball was falling out of bounds and a charge taken against Khris Middleton to thwart a fast break come to mind -- and he put constant pressure on the Bucks' defense.
If the Raptors hadn't bricked all those shots in the fourth quarter, given up 15 offensive rebounds and allowed Milwaukee to get way with too many points in transition, it would have been enough to take a 1-0 lead in the series.
Given that the Raptors went on a 16-0 run in the first quarter and led by as many as 13 points, and given that Lowry so thoroughly outplayed Bledsoe, and given that the Bucks went 11-for-44 from 3-point range, the conventional wisdom is that they couldn't afford to let the game slip away.