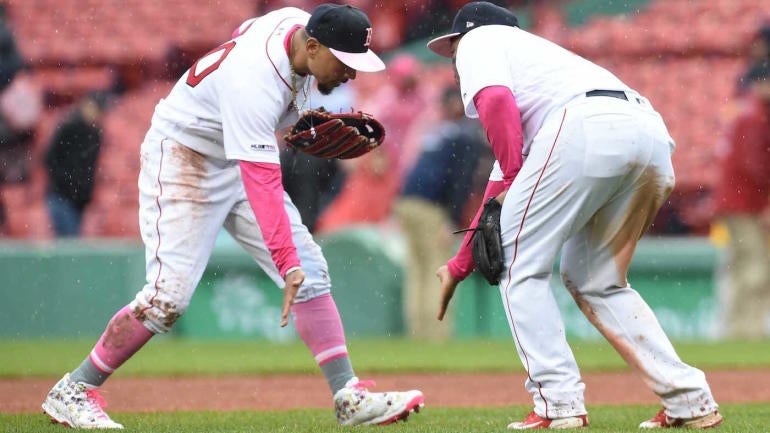 Sunday brought us a nearly full slate of MLB action (the Marlins and Mets were rained out), including loads of day baseball.
The Astros and Red Sox each got their fifth straight win, and we also had key rubber matches between the Yankees and Rays and the Brewers and Cubs .
Behind lefty Jon Lester , who finished his night with six strikeouts in 6 2/3 innings, the Cubs at 24-14 (.632) are not only in first-place in the NL Central, but the squad heads into this week with the best record in the National League.
Shortstop Javier Baez put the Cubs ahead 2-1 with a two-out RBI double off Brewers starter Jhoulys Chacin in the fifth inning, to score Kris Bryant from first base.
The Sox on Sunday crushed the Mariners to complete the sweep of the home series and win their fifth game in a row.
A Triple-A lineup beats the reigning AL Cy Young winner, and the DJ Kitty Dance Party is snuffed out.