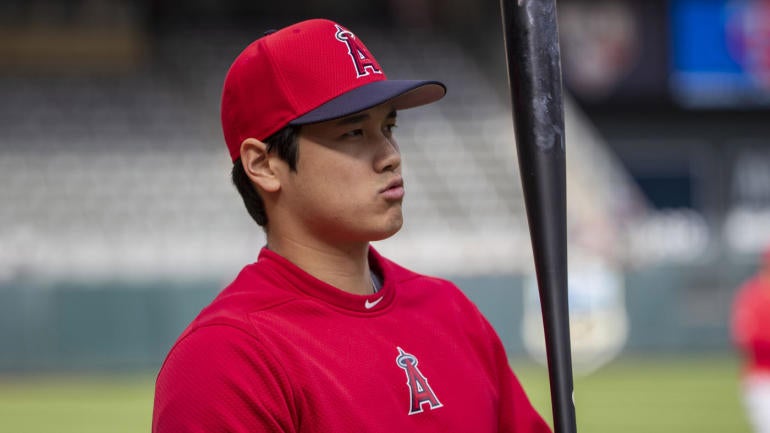 Since returning from Tommy John surgery five games ago, Shohei Ohtani has largely struggled at the plate, and that's understandable.
He's coming back from a major injury and there was bound to be some rust following the long layoff.
Despite the lack of production, the underlying numbers indicate Ohtani is on the cusp of a breakout.
Sure enough, Ohtani swatted his first home run of the season Monday night.
Statcast recorded the home run at 111.7 mph exit velocity.
Because he still has not been cleared to throw, Ohtani will spend the entire 2019 season as a DH.