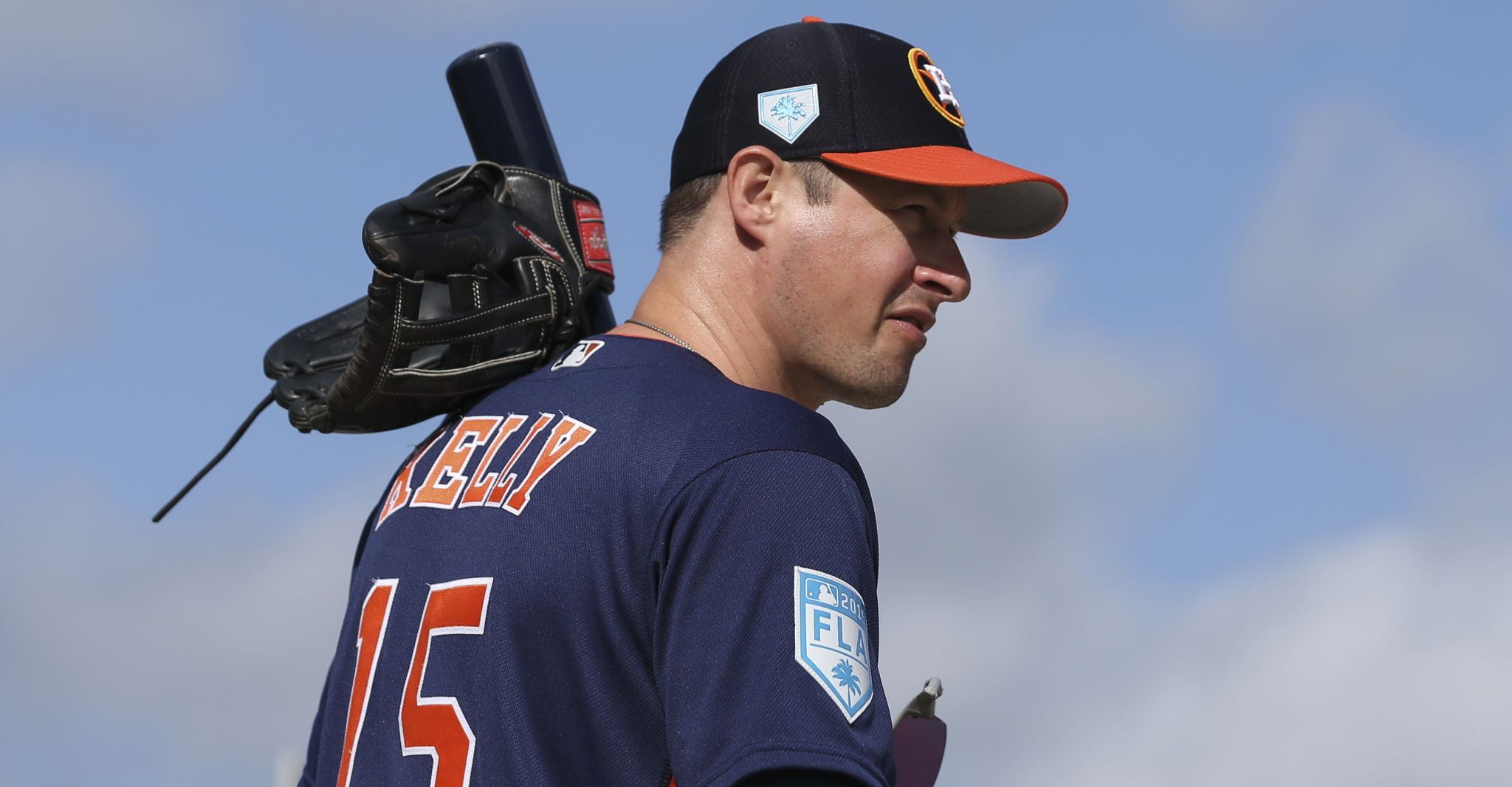 DETROIT — More than two hours before the Astros began a three-game series against the Tigers, 10 reporters converged inside the third-base dugout at Comerica Park.
The group remained, fiddling with tape recorders, fixing television cameras and flipping to empty notebook pages.
"I think being a hard-nosed, blue collar type guy resonated with the city," said Kelly, who was made available to reporters for the first time since joining the Astros this offseason.
On teams alongside men like Verlander, Max Scherzer, Miguel Cabrera and Victor Martinez, Kelly found a niche.
Kelly hit a walkoff sacrifice fly — caught, coincidentally by Josh Reddick — in Game 2 of the 2013 ALDS at Comerica Park to defeat the A's.
Hinch desired a prototypical first base coach, one who can dive into the intricacies of primary and secondary leads while refining the team's baserunning.